Korean tech giant Samsung is showcasing the largest screen diagonal in its TV division at IFA 2023. At 98 inches (2.48m), the Samsung Q80C is a true TV giant that comes with QLED technology in the panel. Meanwhile, the group is expanding its portfolio beyond consumer electronics with its all-in-one app for culinary enthusiasts, IMTEST containing all the information about the tech giant's innovations.
Update as of August 31, 2023: Samsung Food – A new food app has been launched
An all-in-one app, Samsung Food provides the ability to search, save and share recipes, plan meals, cook and shop for groceries. The app is available in 104 countries and in eight languages. It can be connected to the user's kitchen equipment and send the correct cooking times and temperatures to compatible Samsung ovens. With an impressive collection of over 160,000 recipes, Samsung Food promises a wealth of cooking ideas.
By the end of the year, Samsung Food will use food AI to deliver customized recipes that take individual nutritional needs into account. It is also planned to connect with Samsung Health to create customized nutrition plans. In the future, AI Vision technology will make it possible to upload images of dishes to the Samsung Food app and receive information about nutrients, ingredients, and suitable recipe ideas. This feature is scheduled to be available in 2024.
Samsung Q80C: a giant picture in a small footprint
Despite its large dimensions, Samsung promises that the Q80C's slim form factor will allow it to blend seamlessly into rooms – provided there's enough wall space. Samsung relies on Quantum Dots technology in the Q80C, which should ensure more vibrant colors, even when the large screen is lit by daylight. The panel is backlit by a full QLED array of LEDs. This means that the TV can display particularly high contrasts and achieve deep blacks. The multi-display option should also allow for the ability to split the large screen so that you can view multiple content at the same time.
Extensive improvement of the program's image
Image enhancers should also ensure a better 98-inch picture with the Q80C. With the new 4K Neural Quantum Processor, Samsung aims to improve real-time image optimization. The chip uses 20 different neural networks to improve the image.
This method is accompanied by a large image enhancer. This can adjust AI-assisted black levels, reduce image noise, and sharpen edges. In this way, Samsung promises to achieve very good picture clarity even on a 98-inch screen. The third pillar of improvement is Real Depth Enhancer, which aims to enhance 3D image depth perception. It does this by analyzing the people and objects in scenes, and adjusting the contrast in the foreground accordingly. Motion Xcelerator Turbo+ is supposed to help gamers, who must ensure smooth rendering of motion pictures at 4K/120Hz quality.
Good sound on TV
Samsung also promises good equipment when it comes to audio. Equipped with Dolby Atmos and Object Tracking Sound Lite, the Q80C is truly capable of rendering 3D sound. If the user is using a soundbar, according to the manufacturer, a program called Q-Symphony coordinates the sound of the TV and soundbar.
The 98-inch Samsung Q80C is available at €7,999 (RRP).
Frame as a Disney special edition
Samsung has a special surprise for Disney Friends: On the occasion of the centenary From the entertainment giant, there is a special edition of The Frame smart TV. To differentiate itself from the regular The Frame, The Frame Disney100 Edition gets a platinum silver frame with the signature Disney 100 look. The remote control has been modified to match his Mickey Mouse-inspired look. Smart TV Art Mode also contains the appropriate content: 100 images from the collections of Walt Disney Animation Studios, Pixar Animation Studios, Marvel, Lucasfilm and National Geographic.
Freestyle monitor update
In addition to its Smart TVs, Samsung is also showcasing the Freestyle 2, the second generation of The Freestyle built-in projector. The special feature is that two of these projectors can be combined to be able to project a larger image. Samsung calls this technology Smart Edge Bleeding and promises to measure 120 inches diagonally in portrait format and up to 160 inches in landscape format. Gamers have also been thought of: Samsung advances The Freestyle 2 via Samsung Game Center Access to a range of games that can be streamed to The Freestyle 2 without the need for a console or PC.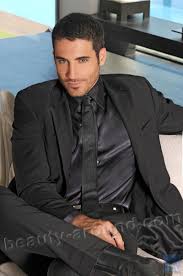 "Certified tv guru. Reader. Professional writer. Avid introvert. Extreme pop culture buff."