Boston-based Cleantech raises $198 million. Investors include Equinor, Rio Tinto and Bill Gates' Breakthrough Energy Ventures.
US clean technology company Electric Hydrogen has developed electrolysis technology specifically designed to remove carbon from the steel, ammonia and freight sectors. According to the Electric Hydrogen mission, the goal is to avoid 30 percent of global greenhouse gas emissions from hard-to-electrify sectors. EH2's CEO is Raffi Garabedian, who previously served as a director at long-time solar producer First Solar. Other executives previously worked for Tesla.
Hydrogen Electric is based near Boston and has a presence in Silicon Valley. The company will supply not only the electrolyzer, but the entire system around it, which is necessary to produce hydrogen from water with the help of renewable energies. The innovative electrolyzers or EH2 systems, which are not yet commissioned by the company, require 100 megawatts of electricity to produce up to 48 tons of hydrogen per day.
Hydrogen electrolysis technology is already patented and should help significantly reduce green hydrogen production costs. At the heart of this are advances in plant electrochemistry and systems scale.
EH2's business model is based on offering an "integrated" design that includes the electrolyzer and plant balancing components. Hydrogen Electric will not be involved in construction, development or financing but will work in partnership with customers on individual projects.
The company said its patented EH2 electrolysis approach – the process of making hydrogen from electricity and water – is specifically designed for the large-scale, low-cost production needed to support large-scale industrial processes, which could dramatically improve the cost of hydrogen.
"We are able to fit all of the infrastructure into a much smaller area and this lowers costs," said CEO Ravi Garabedian, describing the USP of its technology. This is exactly the key to increasing efficiency and reducing costs. Previously, Garabedian was Chief Technology Officer of First Solar. As a barometer of solar energy development, the entrepreneur expects a "crazy scramble" to use hydrogen technology – because many projects rely on subsidies. Before long, only technologies that are offered at competitive prices will remain.
Led by co-founders Ravi Garabedian and Dave Eaglesham, former CEOs of First Solar, Dorian West, former CTO of Tesla, and Derek Warnick, former company builder at Breakthrough Energy Ventures, the hydrogen-electric team brings together expertise from a variety of backgrounds, from.. From technology to finance to manufacturing.
These investors participate
At the end of June 2022, a high-ranking group of investors acquired a stake in Electric Hydrogen – and provided a total of 198 million US dollars to Cleantech. The Series B funding round was led by the Fifth Wall Climate Technology Fund. The following sponsors were also included:
S2G projects
Silicon Valley Bank
Trinity Capital
Honeywell International
Mitsubishi Heavy Industries
Rio Tinto
Equinor . projects
Amazon Decarbonization Box
kosan
Previous investors in the first funding round included Breakthrough Energy Ventures, Capricorn Partners, Energy Impact Partners and Prelude Ventures. They also all participated in the second round of funding in June 2022.
"This round is more than just an investment in a company. It is the biggest step to date in addressing the pressing challenge of decarbonizing hard-to-decarbonize industries that are essential to modern life and huge sources of greenhouse gas emissions." Peter Gagdus, partner at Fifth Wall and co-chair of the Climate Investment Team. "We searched for the most promising answer to this challenge and found one in EH2. Their team, multidisciplinary expertise and visionary technology put them at the forefront of the race to radically reduce industrial emissions with compelling economics."
Rio Tinto is investing in hydrogen electric to support the development of new technologies that have the potential to help decarbonize our operations and supply chains. We are increasingly making materials needed for our society's transition to a low-carbon future, so it's important to find new ways to work toward a net supply of these materials.

Nigel Stewardchief scientist at Rio Tinto
"The energy transition is an opportunity for Equinor Ventures to leverage its leadership in carbon and hydrogen management to develop and expand new value chains and markets. We are pleased to announce the investment in electric hydrogen as the company ramps up green hydrogen production on a gigawatt scale." Gareth Burnspresident of Equinor Ventures.
Funding will be used to expand electrolyzer technology and create demonstration projects. Electric Hydrogen is running a test environment at its headquarters near Boston – and it wants to roll out pilot projects in 2023. However, the patents and company management seem so convincing that a team of big investors can be persuaded.
Any electrolysis technology is more than useful in the energy transition or decarbonization of industrial sectors. Although some major projects have been announced, this is not enough to cover the demand for green hydrogen in 2050.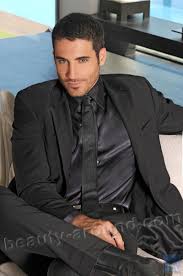 "Certified tv guru. Reader. Professional writer. Avid introvert. Extreme pop culture buff."