Google is introducing a new technology for the Pixel Watch that may be in the third generation.
Not much has changed externally from the Pixel Watch to the Pixel Watch 2, but with the Pixel Watch 3 there may be bigger changes that the user can see immediately. However, there are patents from Google proposing corresponding changes. The crown and second physical button can be deleted.
Do you still remember the last pure and large HTC smartphones? Or previous Pixel devices? The HTC U11 and its successor had a sensitive housing frame (Edge Sense) that reacted to pressure. Actions can be performed by pressing on the smartphone.
Google appears to have something like this planned for the Pixel Watch, though the new gesture recognition feature has more to offer. According to the patent, Google calls this "gesture recognition on the watch bezel using strain gauges."
The button and crown can no longer be present on the Pixel Watch 3:
Control the watch without covering the screen
Not only the tap gesture should be recognized, but also light tap, swipe, and regular touch gestures should be recognized. This new gesture control could do away with existing buttons and allow Google to stand out a little more.
According to Google's own information, from which Storable Mentioned, the manufacturing process with physical buttons is more complicated because water resistance is difficult to achieve. And with the new technology you are in a better position than the Apple Watch and Galaxy Watch.
Google promises a clean design that results in intuitive operation and can also be produced with less effort. These seem like some good points we'd like to see in the Pixel Watch 3 in 2024.
Follow us On Google News And talk to us at Smartdroid chat on Telegram. Links marked with * are provided affiliate links.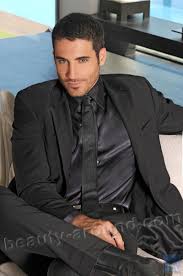 "Certified tv guru. Reader. Professional writer. Avid introvert. Extreme pop culture buff."