The latest iPhone software, iOS 17, introduces a variety of new tools, including contact stickers and sticker features.
Safari, an indispensable app for web searches, now has features like Profiles that let you use different browsers for different situations, and a feature that lets you easily share passwords with family and friends.
Please take advantage of the new features that will make Safari even more convenient.
Change your Safari profile to fit your lifestyle
Among the new features added to Safari, the Profile feature attracts special attention.
This feature features the ability to manage website information such as "History" and "Favorites" registered in the application separately for each "profile".
If you create multiple "profiles" for different situations, such as work, study, and private life, you will be able to search the web more closely at any given time.
When you first create a Profile, set it from the Safari item in the Settings app.
Next, go to "New Profile".
On the Create a new profile page, set a name and icon.
In the Settings item, you can also specify where Favorites are saved and the page on which the new tab opens.
If you use extensions in Safari, you can also set them here.
If you want to delete your profile, simply press the "Delete Profile" button at the bottom. The setup process is now complete.
Let's immediately switch the Profile in Safari.
Tap the tab at the bottom right, then tap the icon in the middle.
When viewing information about the currently open set of tabs, select Profile at the bottom.
Select the profile you want to use here.
Cookies, tag sets and website data are also differentiated by 'profile', so why not create a viewing environment that suits your lifestyle?
It is convenient to be able to share your password with your loved ones.
A convenient feature has been added that allows you to share your password with your loved ones. For example, you can easily share account passwords for video streaming services with your family.
Sharing starts from the "Passcode" in the Settings app. When using for the first time, please press the "Start" button in the "Share Password and Passkey" field.
On the Create Shared Group screen, select the people you want to share your password with. All you have to do is enter your name, email address and phone number.
Once you've added members, select the app or site you want to share your password with.
If you send a message to the person you're sharing the password with to let them know you've added them to the password sharing group, communication will likely be smoother.
Customize search engine for "private browsing"
"Private browsing", which leaves no search history, is a suitable mode to strictly protect your privacy.
iOS 17 added the ability to customize the search engine for this mode.
If you want to change the search engine, select "Private Search Engine" from "Safari" in the Settings app.
In addition to the default, five search engine suggestions will be displayed.
If you want to prevent your personal information from being tracked, you may want to choose DuckDuckGo, known as a privacy-focused browser.
In addition, please enter the verification code received via email.It has been updated with attractive features such as auto-filling and displaying search results faster and more relevant. Please come and experience Safari, which is more functional and intelligent than ever.
You may also like…
Have you checked out the new ringtones and offline maps in iOS 17? Master the new features and use them your way
The Sticker feature in iOS 17 is so versatile! Create a photo collage filled with your favorite things using just iPhone functionality.
An amazing iPhone shortcut that lets you know when charging is complete just by plugging it into the charger! Settings are now easier with iOS 17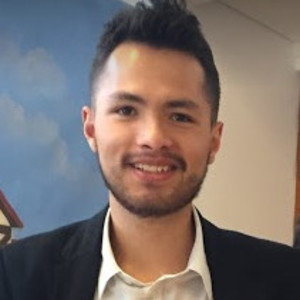 "Travel maven. Beer expert. Subtly charming alcohol fan. Internet junkie. Avid bacon scholar."