A webinar hosted by the Israeli Trade Mission and the Israel Export Institute presented Israeli agricultural technology currently available and applicable to crop production in South Africa, especially avocados.
Because if Israel currently produces more avocados than South Africa, Amit Lev, head of the Israeli trade mission to South Africa, says that over time South African farmers could outperform Israel, particularly thanks to the new technologies available. (In the 2020/21 season, Israel produced 270,000 tons of avocado, while South Africa produced 130,000 tons).
Like the experience of Israel, which knows how to grow this fruit in water-scarce regions, its innovative technologies are ideal for South Africa, the 30th driest country in the world.
Education is the key to successful technology farming, says Ari Dembo, director of sales at Galilee International Institute of Management. Israel has always had a shortage of resources, but we succeeded in agricultural production because we invested in our human capital. Education is the key."
The course, given by Israeli experts, covers topics such as new technologies, cultivars, water management, disease control, yield improvement and food security.
Israel produces avocados on an area of ​​13,000 hectares, and producers and exporters bring good profits. According to him, the sector faces two major challenges: the rate of tree infestation, which is the main obstacle to faster growth, and pathogenic infections that cause tree losses of 10 to 15% in Israel.
Collection and analysis of data managing each tree according to its own needs (Seetrees), tissue culture method (AgroCulture), soil analysis (CropX), study of the water potential of the stem (Saturas) … All these are the avant-garde techniques of garde perfected by Israel and as indicated One of the business owners present.
We have developed the technology and, with commercial interest, it can be implemented in South Africa. "
Source : weekly farm and the Valley of Israel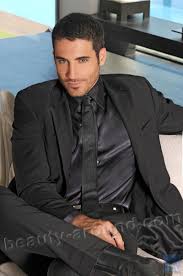 "Certified tv guru. Reader. Professional writer. Avid introvert. Extreme pop culture buff."