From designers to writers to illustrators, musicians and more – creators feel comfortable in Web 3.0 and in DAOs. DAOs create space for initiative and creative freedom to develop new practices for a decentralized society.
Traditional organizations often work with bureaucratic processes. Here projects go through a series of formal approvals and controls in a predetermined pipeline. In comparison, decisions in DAOs are accelerated through voting and consensus mechanisms.
So the activities within the DAO can take place very quickly. If the DAO has a job to do, it can post a call for bids for work as well as an amount payable. Then the member can agree to do the work. After the work is completed and submitted to the DAO, it will be paid in cryptocurrency after approval.
This can be any type of job. From video editing, copywriting, design or marketing to other tasks that any business needs to function properly. The coding space is developing rapidly. Operating as a DAO platform allows a project to quickly and easily identify a need and then meet it.
Payment for the work of the members is carried out in cryptocurrencies, which is a certain incentive for all parties. It's no surprise that the crypto space is booming with cross-border art, creative memes, and new forms of storytelling. DAOs build mechanisms to reward this type of work and use art and other media to explain trends in the crypto space thus encouraging non-technical members to participate.
Let's encourage ordinary people to join DAO
There are a few steps any DAO can take to ensure a beginner's start. There are a variety of ways to encourage sustainable growth. This includes:
Create good documentation that any non-technical person can understand. This ensures that observers who discover DAO can conduct their own research before engaging.
Answer questions from Discord and Telegram. Especially if it is already answered in the documentation. Because that's how new members feel welcome and appreciated.
Offer regular small group or one-on-one video calls to new members. This helps crypto beginners with guidance and facilitates a more personal relationship with new members.
It should be easy for members to learn how to earn their first tokens or contribute to DAO through message board or reward. Hosting proposal writing workshops encourages members to submit larger proposals and helps the community understand how the DAO works.
Learning how to coordinate the work within the DAO so that the organization can grow sustainably is a challenging but necessary task.
Where do DAOs develop?
There are plenty of opportunities for companies, innovators, and individuals to use DAOs to create thriving economies. So we need to build integrative organizations that seamlessly integrate non-technical people into Web 3.0. DAOs need non-technical members who foster awareness of the group's purpose, mission, and goals. The involvement of non-technical personnel is just as important as the employment of technical specialists.
The technical staff laid the foundation. However, to realize the full potential of DAOs, we must all work together. We need non-technical members who participate in DAOs. Or we risk becoming an echo chamber.
Disclaimer
All information on our website has been researched to the best of our knowledge and belief. Press contributions are for general informational purposes only. Any action taken by the reader based on the information on our site is entirely at your own risk.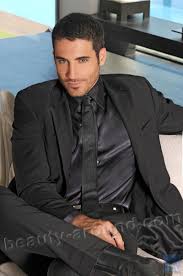 "Certified tv guru. Reader. Professional writer. Avid introvert. Extreme pop culture buff."