(Excerpt from press release)
Milpitas, California (USA), September 19, 2023 – CORSAIR (NASDAQ:CRSR), the global leader in high-performance gear for gamers and content creators, is expanding its popular line of VIRTUOSO headphones with a unique new model: the VIRTUOSO PRO streaming/outdoor gaming headset.
With state-of-the-art graphene driver technology and a distinctive open-back design, VIRTUOSO PRO delivers lifelike sound that rivals studio-quality headphones. Whether you're streaming, gaming, creating or all of the above, VIRTUOSO PRO lets you hear what matters to you.
VIRTUOSO PRO is ideal for both streamers and gamers. The open-back ear cups create a wide, natural soundstage that adds a new dimension and realism to your gaming and media. Plus, you're aware of your surroundings – you can talk and communicate while wearing the headset, just as you would otherwise. With VIRTUOSO PRO, streaming and creating content has never been easier.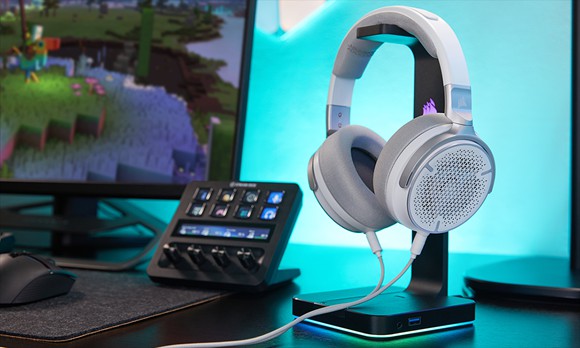 VIRTUOSO PRO produces exciting sound with 50mm graphene drivers, a new technology that fundamentally changes headphone performance. Graphene is stiffer than conventional drivers and eliminates virtually all distortion while delivering incredibly detailed acoustics with stunning accuracy. Through the power of graphene, VIRTUOSO PRO audio drivers reveal levels of detail in games and media that have never been discovered before.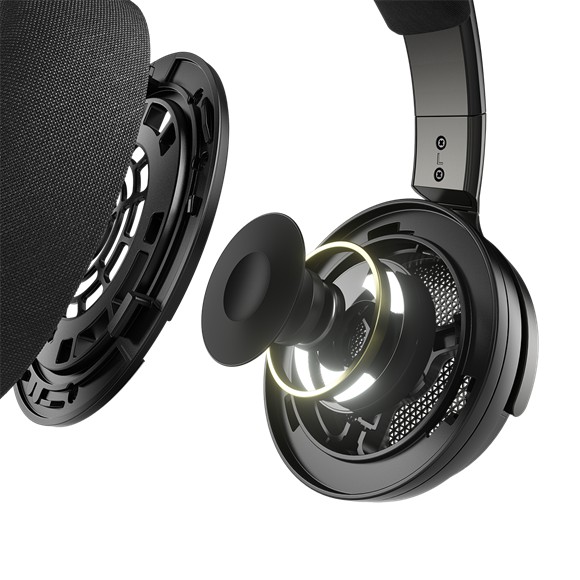 Airflow through the earcups ensures that your ears stay cool even during long streaming and gaming sessions. The headband, which sits lightly on the head, and soft memory foam ear cushions make listening particularly comfortable for long periods of time.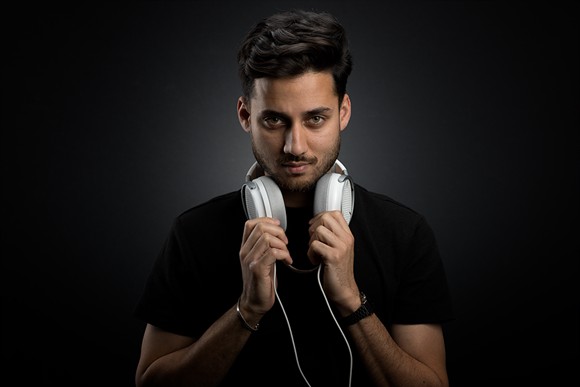 VIRTUOSO PRO works seamlessly with Elgato Wave Link software, which allows multiple audio sources to be mixed, balanced and orchestrated simultaneously. Wave Link also accesses NVIDIA Broadcast for advanced background noise and echo cancellation, plus a variety of VSTs that enrich your streams and content so your live production plays optimally every time.
Detachable unidirectional microphone with ambient noise cancellation ensures excellent voice transmission. Alternatively, you can simply remove the microphone arm and use an XLR or USB microphone instead, making VIRTUOSO PRO ideal for any professional setup.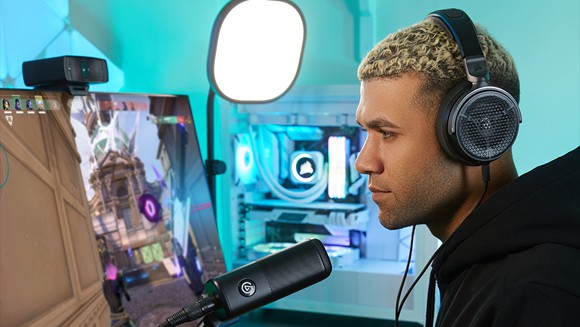 With state-of-the-art graphene engines and a spacious, open-back design ideal for camera interaction, VIRTUOSO PRO paves the way for the greatest streaming and gaming moments.
Availability, warranty and prices
The CORSAIR VIRTUOSO PRO Streaming/Gaming Headset is now available on the CORSAIR online store and at all CORSAIR authorized resellers and resellers worldwide.
The CORSAIR VIRTUOSO PRO streaming/gaming headset is backed by a 2-year warranty and CORSAIR's global customer service and technical support network.
For current pricing information for CORSAIR VIRTUOSO PRO streaming/gaming headphones, visit the CORSAIR website.

"Unapologetic analyst. Infuriatingly humble coffee evangelist. Gamer. Unable to type with boxing gloves on. Student. Entrepreneur."