tv & Smart TVs
HDMI 2.1 brings you many advantages in terms of picture and sound quality. More and more televisions support the transmission standard. We explain the most important questions.
HDMI, which is a high definition transmission technology for picture and sound, has it televisions imposed a long time ago. In 2017, TV manufacturers took the next big step with HDMI 2.1.
This is by no means just a small extension of the HDMI 2.0 connection that has been popular until now. HDMI 2.1 is clearly superior to HDMI 2.0 in picture quality. Not least because of this, almost all existing devices use it Smart TVs Meanwhile HDMI 2.1. But what about compatibility with older HDMI 2.0 devices and older HDMI cables?
How do HDMI 2.1 and 2.0 differ when connected?
HDMI connectivity has not changed with the introduction of the HDMI 2.1 standard. Accordingly, older HDMI cables are also theoretically compatible with the HDMI connection of an HDMI 2.1 capable device. However, if you want to take advantage of the improved picture and sound quality of the HDMI 2.1 standard, you need a dedicated Ultra High Speed ​​HDMI 2.1 cable.
Moreover, you can easily age HDMI devicesThose who still work with the 2.0 standard connect to a modern Smart TV with HDMI 2.1, but are then limited by the technical terms and limitations of HDMI 2.0.
HDMI 2.1: Significant improvements in picture and sound

The biggest difference between HDMI 2.1 and 2.0 is the picture quality. While HDMI 2.0 can be used to transmit 4K content at most, HDMI 2.1 is even capable of displaying up to 8K content on your screen. Of course, this is always a prerequisite broadcast serviceOr console or whatever else you're currently using that also supports the corresponding resolution.
Display of newer video standards such as HDR10 is also no longer a major issue for TVs that are compatible with HDMI 2.1. Without HDMI 2.1 compatibility, you are deprived of a significant portion of the technical picture and sound improvements on many TVs.
HDMI 2.0 is also superior to the HDMI 2.1 standard in terms of refresh rate. While HDMI 2.0 is limited to around 50 to 60Hz and thus around 50 to 60fps, HDMI 2.1 flickers up to 120fps across the screen. At least if you output content at a maximum of 4K. If you transfer 8K content over HDMI 2.1, you're still limited to 50Hz.
Another difference: While HDMI 2.0 exclusively supports audio output via the Arc Channel, HDMI 2.1 also comes with an improvement eArc Channel harmonic. In principle, remarkably high quality audio signals can be transmitted using eARC. As a result, almost all current audio formats are supported, including Dolby TrueHD, DTS-HD Master Audio, and Dolby Atmos or DTS:X.
The greatest benefits for video game enthusiasts

However, at the beginning of 2023, it will not be able to fully exploit the capabilities of HDMI 2.1. This is mainly due to the fact that many TV and streaming providers offer content at a maximum of 4K. Even Blu-rays with 8K support or appropriate players are not yet commercially available as standard. But this will certainly change over time.
Therefore, gamers are currently getting the most advantage from TVs that support HDMI 2.1. With 120Hz support, current consoles such as Xbox Xbox X or the PS5 Video games run very smoothly and without jitter or screen tearing (image tearing) across the screen, despite complex graphics, also thanks to VRR (the synchronization of individual images calculated with the frame rate of your TV).
In online games, quick reactions are possible thanks to ALLM (Auto Low Latency Mode). With this function, your TV is always switched to the best possible operating mode when playing games in order to improve the video signal. Video game enthusiasts can also look forward to particularly strong and bright colors including strong contrasts and high image sharpness, including Far Color HDR support.
What TVs offer HDMI 2.1?
Mid-range and high-end TVs with a 2019 or later release date tend to be compatible with HDMI 2.1. If you want to be absolutely sure, check the item description at your trusted retailer. HDMI 2.1 has long been a standard, for example on Samsung QLED TVs or LG OLED TVs.
The best current TV shows

Cheap deals at various retailers
You can find really good TV deals this week at Media Markt and Alternate, among others. This is how your new smart TV becomes a bargain.
to caution! You should pay attention to this with HDMI 2.1 TVs

The list of what HDMI 2.1 has to offer is roughly outlined. However, it is important that a TV with HDMI 2.1 does not always have to exploit the full range of functions of the standard. Basically they can TV manufacturer Define the HDMI functions that are technically implemented in a form for each product. This is especially true of technologies supporting various image and audio formats.
In any case, support for 120 Hz is guaranteed. The rest is up to the manufacturers themselves, and here's why you Buy a new TV You should always check what HDMI 2.1 features the device actually offers.
You can orient yourself a little by looking at the year of manufacture of your TV. Simpler HDMI 2.1 features such as support for ALLM and eArc are already common on 2019 models. To get newer features like VRR, you usually have to use models introduced a little later (manufacture year 2020/2021).
That can be fun too
In our arcade you will find more than 500 games – for free, that can be played right on your smartphone and PC!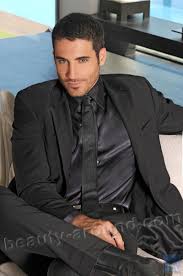 "Certified tv guru. Reader. Professional writer. Avid introvert. Extreme pop culture buff."