Contract Management. Choosing the right contract management software can increase productivity in any company. The main factors are cloud-based and the use of artificial intelligence.
Contracts have a direct impact on the success of the company. In order to maintain an overview of the portfolio of contracts and the resulting rights and obligations, automated and clearly defined processes as well as clear lists and dashboards are required. This is especially true when the creation, conclusion and storage of contract documents is decentralized.
Benefits of smart solutions
Modern software products for contract management are cloud-based and based on the application of artificial intelligence (AI). The use of artificial intelligence aims to recognize and use contractual content for further use in the digital environment. This results in a number of important advantages.
If scanned documents are machine-readable using optical character recognition (OCR) software, the content can also be recorded using semantic full-text searches. Users can find contracts without detours and extensive searching. Intelligent filter functions improve searches and advanced AI supports optimizing results. As AI extracts metadata, users save time on digitization. Contractual information automatically flows into digital contract files. The type of contract recognized in the classification context ensures that the contract archive is clearly organized.
If the dates and deadlines are also integrated into the contract management software in the context of metadata extraction, then artificial intelligence is digitizing the deadline management at the same time. Artificial intelligence built into the contract management software also automates document checks, approvals of certain contract amounts, or warnings when clauses occur.
Fabasoft Contracts
"Smart contract management offers businesses countless advantages. It greatly simplifies the transaction and ensures more transparency, higher speed of the process and structured collaboration among all involved," says Robin Schmeiser of Fabasoft International Services GmbH.
Linz-based Fabasoft, one of Europe's leading software companies for document-intensive business operations, has developed the cloud-based contract management software Fabasoft Contracts. The product supports companies throughout the entire contract lifecycle: from creating cross-company businesses, effectively handling testing, approval and issuance processes to fulfilling and controlling archiving agreements to audit. The main objective is to speed up the workflow of creating, negotiating and managing contracts.
AI-Tech from Mindbreeze
Fabasoft's Mindbreeze functions, based on artificial intelligence technology, make a crucial contribution to this. Mindbreeze InSpire uses machine and deep learning data from a variety of sources to integrate, analyze, and link it. This results in, among other things, individual design options that, along with comprehensive sorting, filtering and evaluation functions, allow for the rapid creation and sharing of dynamic reports.
Fabasoft Contracts also offers the option to sign contracts digitally anytime, anywhere. This simplifies the entire contract management process in collaboration with external partners. The digital signature built into the software complies with an "Advanced Electronic Signature" in accordance with the EU eIDAS regulations. So it is legally effective and safer than its handwritten counterpart.
Competitive Advantages
"In the future of contract management, the focus is on data analytics, quality and security. Using AI saves time, reduces risk and automates manual processes," summarizes Helmut Fahlmann. The co-founder of Fabasoft AG is one of the leading 75 percent of local corporate decision makers who – according to the latest AI study by IT service provider adesso Austria – are convinced that investments in AI will lead to competitive advantages in an average term.
More information at: www.fabasoft.com
Information
The site is based on a media cooperation with the "press" and is financially supported by Fabasoft.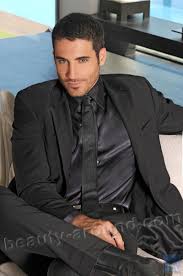 "Certified tv guru. Reader. Professional writer. Avid introvert. Extreme pop culture buff."