OTTAWA – British Columbia's privacy commissioner is investigating the use of facial recognition technologies by federal liberals to select their candidates for the upcoming election.
Michael McEvoy's office confirmed the investigation had begun on Friday after receiving a complaint from the Canadian Civil Liberties Association.
"The investigation will examine whether the use of facial recognition by the Canadian Liberal Party is consistent with British Columbia's privacy law," McEvoy's office told.
Liberals are using facial recognition technology created by the US company Jumio to verify the identity of activists who can vote at party nomination meetings.
These gatherings are usually held in person, but the party has chosen to organize them online due to the COVID-19 pandemic.
The company claims to have contracts in nearly 200 countries and lists 7-Eleven and PC Financial among its clients in Canada. In early May, she said she checked more than 1 million identities daily.
In a letter to the Liberals in June, the Canadian Civil Liberties Association said this technology is achieving some commendable democratic goals, but now is not the time to use it in Canada.
She says facial recognition technology comes with privacy and reliability issues. "[L'utilisation d'un tel logiciel par le Parti libéral] It sends the wrong message to municipal, county, and federal election officials who want this technology to be ready for big events," the organization argues.
The Liberals say they consulted evidence published by the Office of the Privacy Commissioner in Canada on the appropriate use of this technology before agreeing to the program.
The company did not immediately respond to interview requests.
NDP ethics critic Charlie Angus in June called on Federal Privacy Commissioner Daniel Terrain to conduct a similar investigation, but the party says it has yet to receive a response to this matter.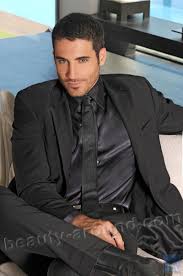 "Certified tv guru. Reader. Professional writer. Avid introvert. Extreme pop culture buff."