HIKMICRO, which specializes in thermal products, has launched its new miniature smartphone unit, which can be easily attached to the phone to allow users to quickly see temperature deviations, including heat seepage in walls and ceilings, heating by soil and abnormal temperatures, for example Overheated appliances. This means they can help building owners increase energy efficiency and lower their bills.
Revolutionary technology
The revolutionary unit is equipped with a highly sensitive (40 ° C) uncooled vanadium oxide thermal sensor that can detect thermal differences between 5 ° C and 100 ° C. This means that small details of the temperature difference can be revealed. It is these details that make the unit a leader in the market. Its sensitivity and accuracy mean it can be used to quickly sense temperatures in a number of situations – even in a veterinary application to see temperature abnormalities in animals, which are usually more difficult to measure. Accuracy is +/- 0.5 ° C in the optimum temperature range from 30 ° C to 45 ° C, and outside of that it is still relatively low at +/- 2 ° C.
The Mini also has a high resolution (160 x 120), and delivers high quality images. The fast and peak frame rate of 25 Hz (frames per second) provides a smooth display of the video on the phone screen.
Weighing only 26 grams, the unit's lightweight design means it works flawlessly connected to an Android smartphone with a USB-C connector. It uses the power from the phone itself, so there's no need to use a separate charger.
Simple and effective
The HIKMICRO Viewer app makes the unit easy to use and contains smart features to allow users to adjust and share views of images. This includes three scaling presets and seven color palette options. Pictures can be saved in JPEG or MP4 format. The app can be downloaded from the Google Play Store.
The unit will prove useful to electricians, plumbers, builders, and heating engineers – in short, anyone who needs to quickly and regularly check temperature readings in this area. It can help them check insulation, troubleshoot HVAC problems, check electrical equipment, and look for dark things or hard-to-reach places.
"Climate change has made thermal efficiency a big problem, and our small unit can help users quickly find leaks in various scenarios," says Belkacem Seni, HIKMICRO's Business Development Manager for Southern Europe. "It can also be used to check the thermal properties of devices, such as boxes Electrical conductivity to detect excess heat before it becomes a potential fire hazard. This revolutionary new product can give all smartphone users the opportunity to see the world from a different perspective. "
The Mini is retailing for 249 € (excluding VAT) and will be available from several suppliers across Europe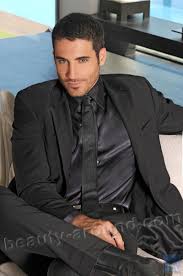 "Certified tv guru. Reader. Professional writer. Avid introvert. Extreme pop culture buff."