Have you ever been bothered by localization, annoyed that the Elden Ring provides an easy option, or found well-defined edges like Stray or yellow flags like Resident Evil 4 Remake unnecessary? What sometimes strikes us as an annoying trifle can only enable others to get into the medium in the first place. But how do you balance accessibility with immersion, and what can we do to support people with disabilities in video games? Among other things, Xbox invited us to Berlin.
as part of Special Olympics World Games 2023 Microsoft hosted a meeting on June 19 to talk about implication and representation in video games. A topic that Xbox has always covered under their banner"When everyone plays, we all win"(translator:"If everyone plays, everyone wins) tries to follow up. Not only through events like this one, where journalists, activists, producers and different developers can exchange ideas, but also through the Xbox Adaptive Controller, which the company launched in 2018. This was particularly appreciated by those affected as well as It was praised by third-party hardware The respondents also highlighted Nintendo as positive because barrier-free third-party hardware can be easily implemented there.
During the day, Sandro Odak (Head of Communications at Xbox DACH) had a group chat with Saskia Moes (Borderless Gaming), Oliver König (Humanelektronik), Niklas Luginsland (Ambassador and Creator) and Anselm Kegel (Gentlymad Studios). A variety of questions about the possibilities for further inclusion are discussed here, both in terms of hardware and in terms of representation in or out of video games in the media. It was useful to learn about the challenges that people with disabilities face on a daily basis. After the conversation, we moved on to the gaming stations where Forza Horizon 5 or Rocket League were represented, for example.
In a stand, Saskia Moyes and Sven Radtke of Gaming Without Borders showed me how video games and editorial offices can help with accessibility. In order to get a full picture of the limitations people with disabilities face in gaming, it is important that people without disabilities experience these problems. Various methods can be used for this. There is a list of questions that you can test in the game. Questions like "Are the lyrics set to music?" and "Can you pause the game at any time?" are examples from this catalog, which they intend to make freely available in the future. Another way is to literally put yourself in the shoes of someone who has certain limitations.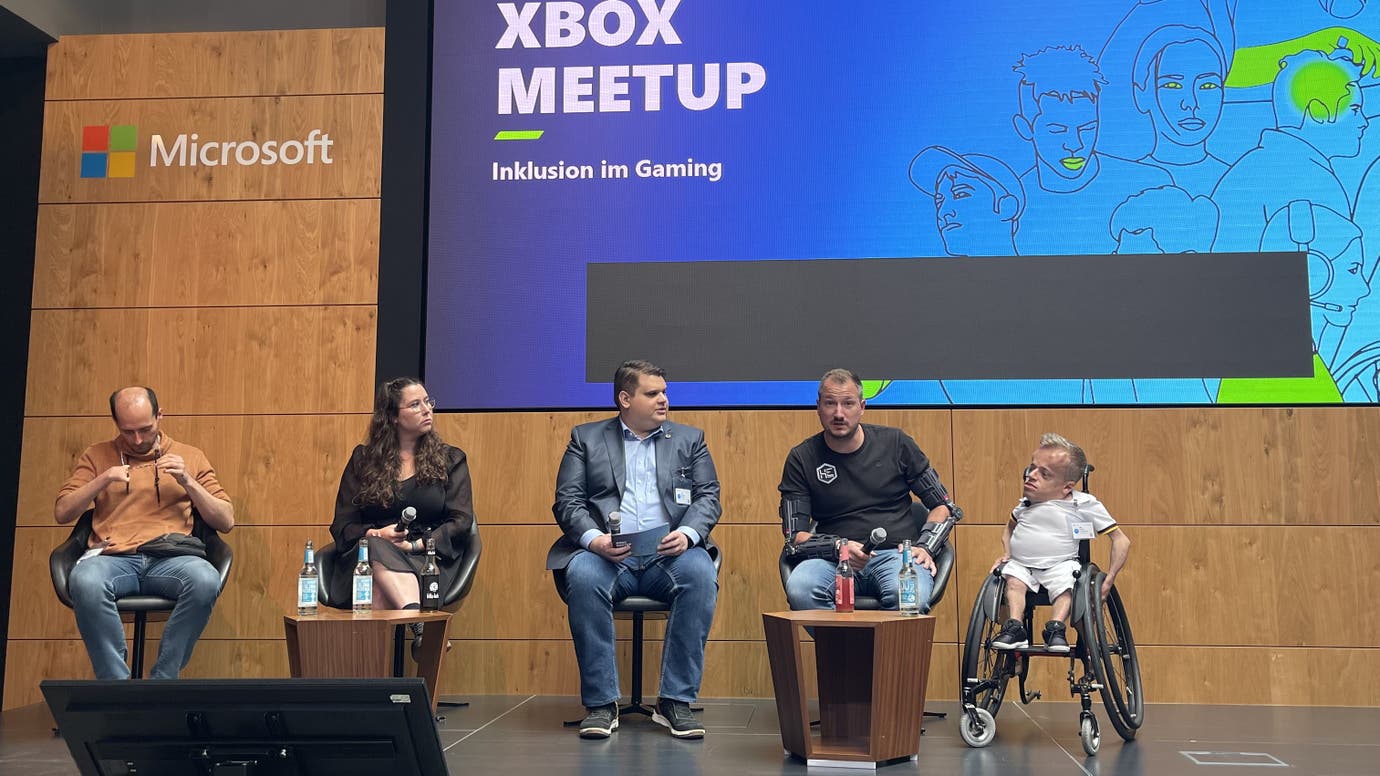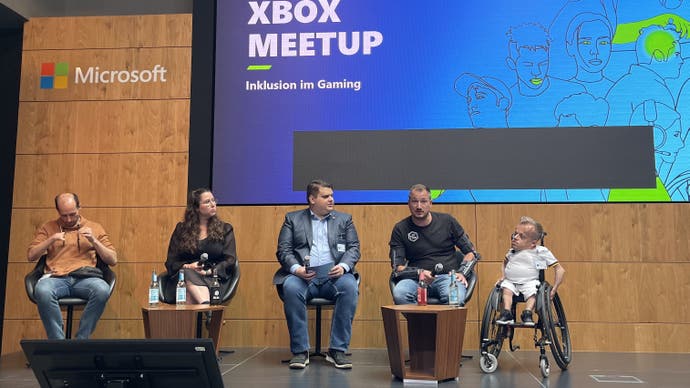 For this purpose, Games Without Borders has brought different glasses that simulate different visual impairments. I immediately realized that the simplest solution would be Dynamic display Advances because you can then move the screen to the desired field of view as you need it. Sven Radtke explains that such additional options not only affect people with poor eyesight, but also newcomers like his girlfriend, who, for example, find fighting games with the option to move the life indicator closer to their combat indicator much easier than Those who have a fixed design.
Human electronics also takes the approach of simulating constraints in games. you develop it hardware, which allows people with disabilities to use controllers that are appropriate for them. Not only do these look different, but they also have to be adjusted and calibrated separately for each case. The little joystick that I'm trying to play Forza on sticks out.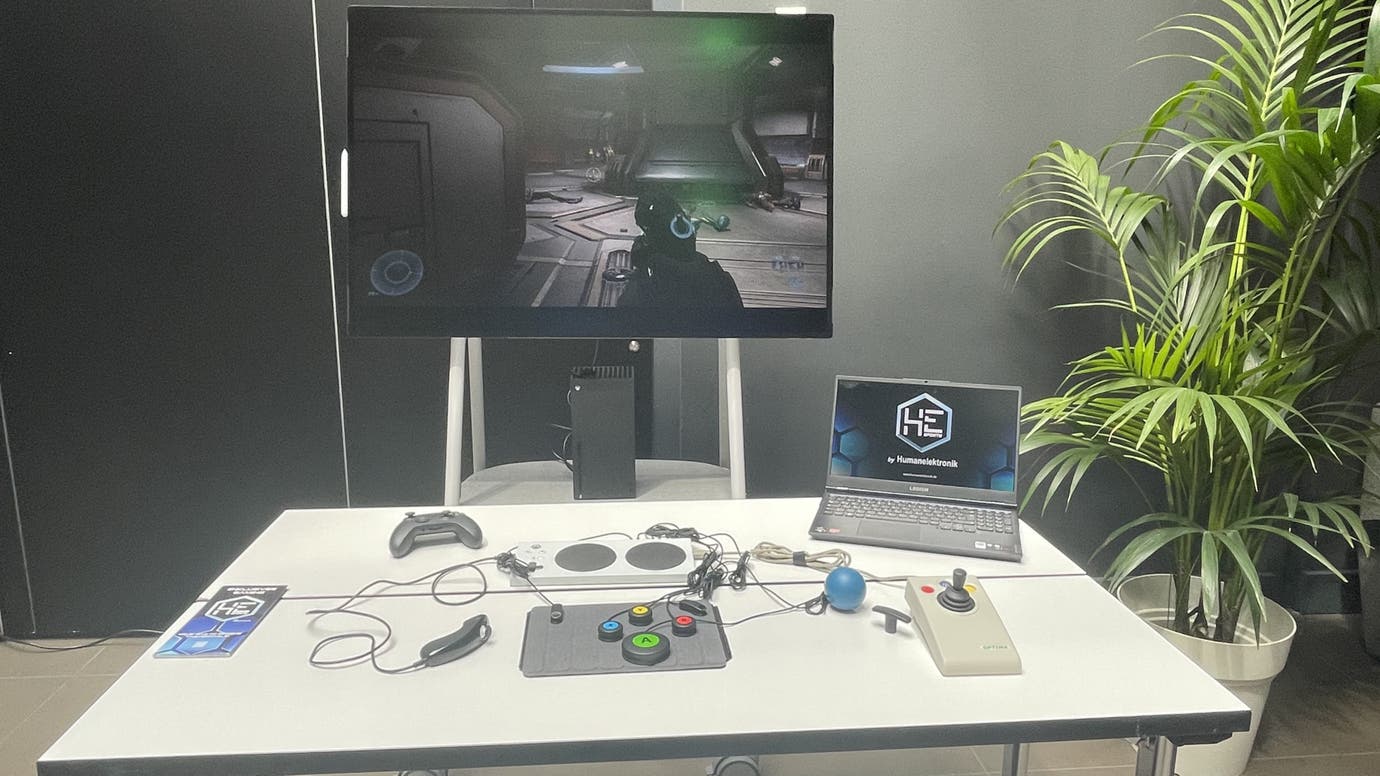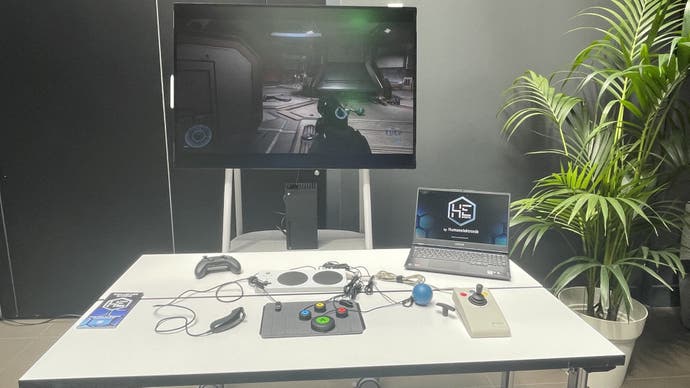 The sensitivity was so high that I could control the car with just one finger and a little pressure. Oliver Koenig, a company representative, noted that I could control the same controller as the popular joystick, too. It was a lot easier and I noticed one important thing: I can leave this simulation at any time. I can also take off the glasses from the other booth and use a convenient console at home. People with disabilities cannot do that. It's an honor he quickly realized. At the same time, I note, these simulations are important because they make it easier to see possible solutions in games for non-disabled people.
Disabilities are diverse and multiple and all panelists agreed that there was no point in offering a one-size-fits-all solution. Rather, it is just for Developer It is better to limit yourself and pay special attention to one area. Particularly recommended are small teams on a small budget who would like to help talk to those affected in order to offer effective solutions. A good example of this is Celeste's assist mode, which allows you to adjust the speed of the gameplay, among other things. Saskia also showed me that just one sentence in a game test about whether a video game offers access at all would help tremendously.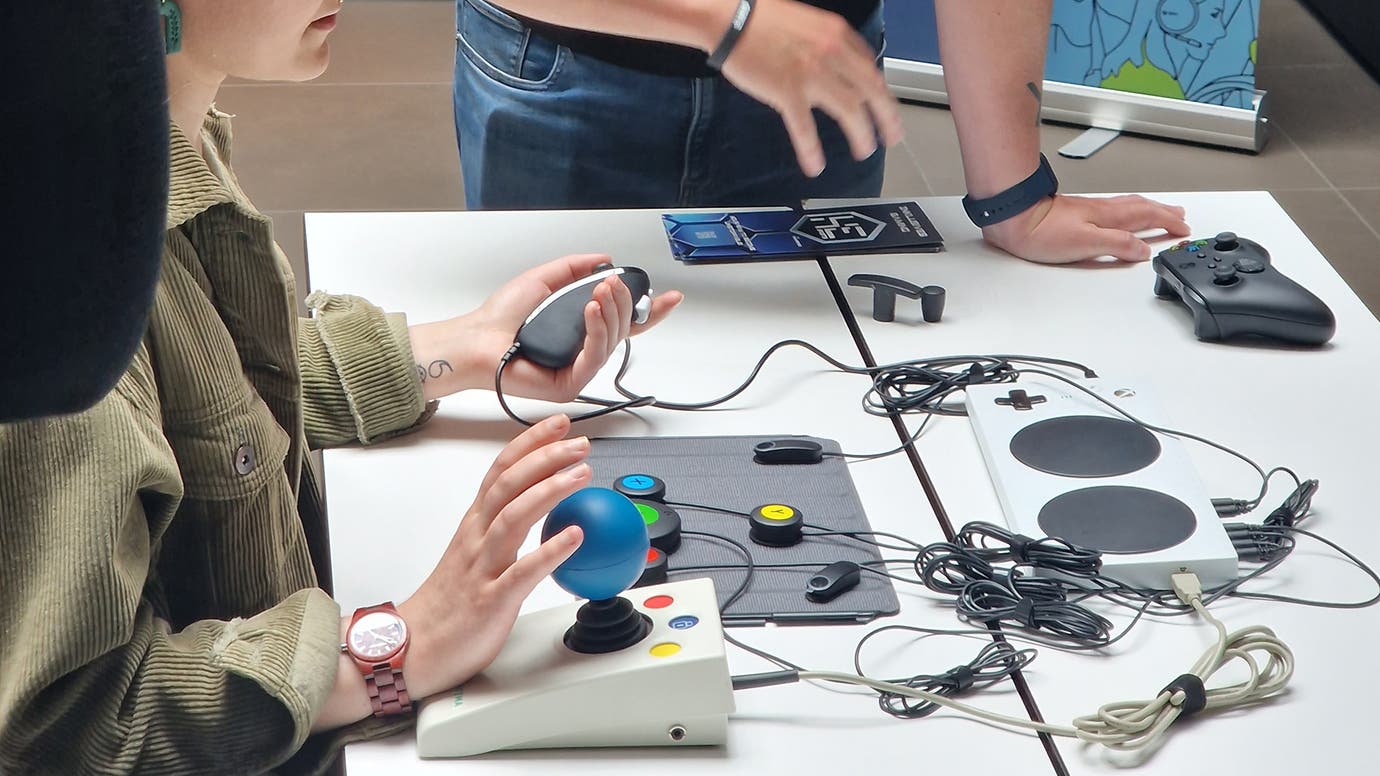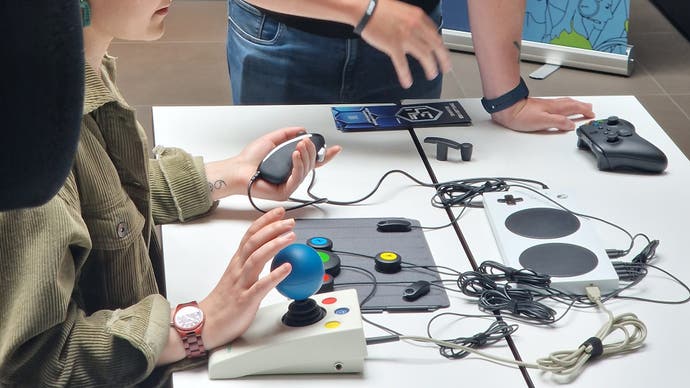 After such an event, the only conclusion I can draw is this: Inclusion helps to develop a greater understanding of each other and a richer community. Whether in single player, multiplayer or in terms of competitive events, where Niklas Logensland is an active member. This topic is also relevant from an economic point of view, because easier access always means more buyers. The fact that big titles like Forza Horizon 5, Horizon Forbidden West, The Last of Us Part 2, or Nintendo's first-party titles with their own assist modes have been highlighted as pioneers in immersive gaming confirms that big companies understand this economic importance. But we can also help on a small scale. In all of this, the exchange with those affected is particularly important.
Then there's the personal level, because we all can run into limitations at any time, whether it's through accidents or old age. In any case, it makes sense to approach this topic preventively.
Thanks to Xbox for actively participating in this thread. As a reader, you're welcome to follow my next tests to see if I mention accessibility.

"Unapologetic analyst. Infuriatingly humble coffee evangelist. Gamer. Unable to type with boxing gloves on. Student. Entrepreneur."