(BFM Bourse) — The Nikola founder was forced to resign in September 2020 after accusations by short seller Hindenburg Research, and the Nikola founder now faces several accusations of misleading investors over technologies allegedly developed by the group, which it claims are revolutionizing the transportation of heavy goods vehicles.
He was a short seller who helped pierce Nicola's balloon. In September 2020, the Hindenburg Resarch Fund, led by Nathan Anderson, published a detailed report highlighting multiple arrangements with reality in the intern truck builder's official rhetoric, citing an "ocean of lies". The highlight of the broadcast, during the Super Bowl (the famous final of the American Football Championship, a religiously followed event in the United States, advertising included) was from a spot displaying an apparently rolled-down version of Nikola's truck. In fact, the vehicle on display had only descended down a hill, after being towed to its top.
The Federal District Attorney's Office for the Southern District of New York (Manhattan) has indicted Nicola's founder and former CEO on several counts of stock fraud.
Investigators said Trevor Melton's scams particularly affected individual and non-professional investors. The founder doubled down on statements to small investors via social media or along the interview, based on false or misleading information.
After leaving Nicholas, an internal investigation already acknowledged in February that Trevor Melton had made various "inaccurate" statements from 2016 until the IPO.
A jury of the indictments emphasized that the former leader exposed himself (depending on the outcome of the future trial) having to return all property acquired as a result of the tampering. This could mean an amount of more than a billion dollars he received thanks to the IPO, at the end of which Nicolas, without any sale, received a valuation that did not correspond to the reality of his technology.
Guillaume Beyer – © 2021 BFM Bourse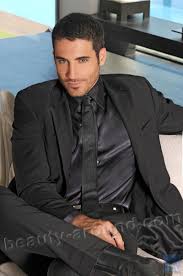 "Certified tv guru. Reader. Professional writer. Avid introvert. Extreme pop culture buff."