Scanners for new products at Coop stores, which have been tested in Canton Schwyz before being rolled out in all supermarkets across the country, will be very intrusive. This is what he denounces The a look This Thursday May 27th. "We are in the process of introducing the latest generation of hand-held scanners in all of our supermarkets," confirms distributor spokesperson Andrea Robertie. But when the German daily asks him what the brand intends to do with its devices, he points to the manufacturer.
Contacted French company Zebra states that their products make it possible to determine the purchasing behavior of customers. How? With a camera and microphone "that could theoretically be used to track customers across the store," he writes a look. Zebra Valérie Berrivin spokeswoman assures us that the technology can only track purchases, not consumers. The camera will be used to "capture data on merchandise and items when purchased". The microphone provides a "voice aid" capable of providing advice to clients.
"It's up to the customer to say stop."
The representative added that this scanner complies with the General Data Protection Regulation (GDPR). It is up to the reseller to decide whether to activate the tracking features or not. A Coop spokesman replied, "There are no plans to activate it at the moment." Nothing to reassure a look Which lists the performance of this camera capable of analyzing a customer's journey in the store, timing of breaks or his passage in the department, not to mention the microphone that can record private conversations.
Also read: Loyalty cards, big data and me
Collecting personal data requires an amendment to the data protection directives. Use of scanners requires user consent. However, the general conditions have not been adapted. The newspaper questioned him 20 minutesSebastian Vanti, Valais' data protection officer, is particularly concerned: "This is real-time monitoring." According to him, the security of the collected data is the main risk. Where will it be stored? How to avoid hacking the device? "It's up to the customer to say stop," he says, before calling for a boycott of stores that use these scanners.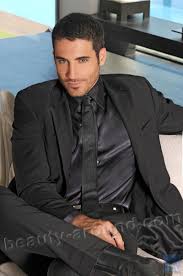 "Certified tv guru. Reader. Professional writer. Avid introvert. Extreme pop culture buff."