Smooth flow of data throughout the company – this is still a noble goal, and its achievement faces significant obstacles in practice. Even a comprehensive development platform like 3DExperience doesn't cover many areas – from ERP to CRM to electrical design. Within these system limits, standard formats such as STEP help in data exchange, or direct interfaces, ideally developed jointly by each of the respective manufacturers. In this regard, the news that Dassault Systèmes has joined the Eplan Partner Network and together they are developing the PLM 3DExperience connector is very welcome.
Since 2021, Eplan has offered a two-way PLM interface between its own platform and the Dassault Systèmes 3D Experimental Platform. Eplan and Dassault Systèmes have now agreed to a technology partnership as part of the Eplan Partner Network, in the context of which the PLM 3DExperience Connector interface will be jointly developed from now on. The goal is the seamless integration of electrical and fluid engineering in the context of product development. Dominique Cortaz, Managing Director Eurocentral at Dassault Systems and Sebastian Seitz, CEO of Eplan and Cideon, signed the contract at the Hannover Messe. Since its founding at the end of 2020, the Eplan Partner Network has found 65 member firms.
In the interaction between Eplan and the 3DExperience platform, processes can be automatically controlled in data management for electrical and fluid engineering. The special feature: Access to the cloud-based platform from Dassault Systèmes is directly integrated into the Eplan Electric P8 and Eplan Fluid. For example, lists of articles and parts can be compared with one click. From the user's point of view, automating routine processes in particular makes everyday work easier: classic actions such as searching, finding and creating projects, logging in and out or exporting Eplan project pages as format-neutral are much more efficient with Data Bridge. In particular, fast and uncomplicated document generation will save users time and money, because outputting neutral formats requires only a check-in mark. The neutral formats are then automatically associated with the relevant EPLAN project.
When interacting, Eplan and the 3DExperience platform communicate bilaterally via the PLM 3DExperience connector: projects from Eplan are automatically logged into the platform, as are projects opened from the PLM system. Important descriptive PDM attributes, such as graphic header information, can be added company-wide in the 3DExperience platform and are automatically available the next time you check out an Eplan project. In addition, the program supports classic PDM functions such as issuing documents or transferring them to production.
Sebastian Seitz explains: "With the two-way interface between the Eplan platform and the 3DExperience platform, we increase the efficiency of operations for our common customers. If all systems – for example ECAD, ERP, PDM – are bi-directional, users work truly interdisciplinary and therefore more efficient. "
Through this partnership, we support our mutual customers in achieving new dimensions of efficiency and productivity in the overall development of products. All this was made possible by the development and deployment of virtual twins, "adds Dominique Cortaz, General Manager Eurocentral, Dassault System. "The two-way interface simplifies many processes and creates new opportunities for our customers to work together. Therefore, we are very pleased to take this pioneering step with Eplan."
The partnership will be expanded further in the coming months. Both companies work closely together to further improve the interface – the PLM 3DExperience connector – and to provide new solutions in the cloud context for digital product development. A common display environment is also planned as part of the engineering collaboration network (www.ecn-online.com) with videos and data models in a PLM Cloud environment as well as co-interaction on client projects.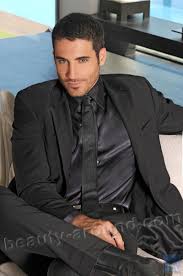 "Certified tv guru. Reader. Professional writer. Avid introvert. Extreme pop culture buff."