Eduard Holzbauer is based on new assembly technologies, and innovative developments have done so for him.
Street. Paul. Thanks to its patented post-fence technology, Edward Holzbauer of St.Paul, who has been running the locksmith shop of the same name for eight years, has raised the possibilities of designing the outdoor area to a new level. EASY TO ASSEMBLE AND MODERN DESIGN: The 45-year-old has been working on so-called "Bydsyd" fences for over two years and he's constantly working on improving them. We talked to him about his research spirit and his future plans.
The Week: Are you already planning your own projects to obtain patents when creating the "Eduard Holzbauer Locksmith"?
Edward Holzbauer: After quitting my old job as a tester, it was clear to me that I wanted to develop new products. I founded my company in 2013 and it all revolves around making stainless steel handrails. Many people now know my great passion for new projects.
How did the idea to develop the "bedside" technology emerged?
A customer once said that I should develop a garden gate that can be produced quickly. This was how the basis for this idea was laid. Since the garden gate also requires poles and other elements, this project has taken on greater shapes than ever before. This has now resulted in a fully assembled garden gate including gate pillars. Additionally, no loose parts are required to be assembled to connect double rod mats between the individual columns.
Why are group-friendly products so popular?
Usually one hour of work is really expensive, and there are costs for delivery, arrival and departure, and hourly fees for mechanics. My new development has been well received by mechanics and end customers, and there is a lot of effort involved.
What are the advantages of this fence?
Clients place great importance on design, as the fence catches eyes several times a day. You don't need to worry about where to see the rug. The fence construction looks the same on both sides. Even with corner supports and start and end supports, the end of the double rod mats is not visible. There is no need for plastic bags for bulk parts which contributes to sustainability.
Do you see that you are the winner in this product crisis?
Home improvement is booming. The fence project benefits us in these times when many people invest in their homes. But of course there are drawbacks to other projects.
When can the chain production of fences begin and what are the future prospects?
Initially, production is carried out to order and the production chain is prepared at the same time. We are currently negotiating the production price with a potential manufacturer. The goal is to make this post-tech fence a success and create new business opportunities.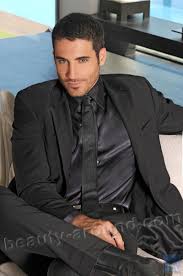 "Certified tv guru. Reader. Professional writer. Avid introvert. Extreme pop culture buff."