Today it's all about the bike again! In fact, we recently tried the DYU C6 e-bike and were really impressed with what you can get for less than €1,000 these days. The bike is a new model that impresses with its smart, classic and nostalgic design. In terms of looks, we still know the bikes from the past, not the batteries. The technical details of the bike deserve a special mention. DYU C6 has a 26 inch tire and is equipped with a powerful 36V 350W high speed motor in the rear hub. This is a decent engine that reliably brought us to a top speed of 25 km/h. The engine support is noticeable at every level, especially when it comes to climbing hills or moving quickly through city traffic. Because that's exactly where the bike is at home, we think!
26 inch DYU C6 electric bike
The DYU C6's lithium battery has a capacity of 12.5 Ah, allowing for an impressive range of 50 to 70 kilometers. And this is exactly what we have been able to achieve many times. According to the manufacturer and user feedback, the battery can provide enough power to get you anywhere you want to visit. This may be a little optimistic, but it's definitely enough for the Classic Tour. Another feature we appreciate about the bike is the 6-speed Shimano gearing. Thanks to this, we were able to move smoothly, even on hills and off-road.
| characteristics | a description |
| --- | --- |
| Transfer options | Bike basket in front, luggage rack in back |
| Removable battery | It can be easily removed and shipped separately |
| Shock absorption | Double shock absorber spring saddle, double front fork shock absorber |
| Shimano 6 speed | 6-speed Shimano gears |
| multifunctional | Headlight switch, horn, battery indicator |
| light | front light, back light |
| braking system | Front and rear disc brakes |
| Tires | 26 in |
In terms of weight, the DYU C6 weighs 27 kg. This makes the bike light enough to maneuver and park easily, despite the sturdy construction. This is an aspect that some users also highlight in the first online reviews. As for the design, the DYU C6 has a classic and nostalgic look with a traditional European handlebar style. It is equipped with an upgraded, soft and wide upscale seat that not only provides comfort but also adds to the overall aesthetics of the bike.
Good materials and functional details!
Overall, we were really pleased with the DYU C6's performance, although we have to say we've only pedaled 135km so far. The quality is good and everything stayed the same and the bike always felt solid and sturdy. Whether we were cruising around town or just taking a fun weekend ride across the country, the DYU C6 was a great choice. Of course we also have to mention the comfort of the chassis, which makes getting on and off the bike a lot easier. There was even a nostalgic front basket and a classic rear rack, which made transporting things a breeze. A little dog even sat in front for a little while, apparently enjoying the ride. There was enough space in the basket!
In short, the DYU C6 electric bike is a great bike. It is well designed, easy to drive and easy to handle. The battery and functions/features (12V LED headlight, tail light, etc.) worked very reliably in our tests. The bike is excellent value for money and has all the features we have come to expect from an electric bike. The half screw throttle is great, but it's not allowed to dial in this country.
Nothing for the terrain, but for the street
In terms of driving characteristics, the DYU C6 performed well especially on the road. It is easy to control and provides a smooth and comfortable ride, with no jerks or jerks. We enjoyed every excursion around the city and other places we visited. One aspect we particularly appreciate is the ease of use of the DYU C6. The controls are intuitive and easy to learn, which makes it an option for beginners as well. A six-speed Shimano rear derailleur also helps make riding easier in a variety of conditions.
Although DYU C6 electric bike has many advantages, there are also some points that we think can be improved. One of them is weight. Although 27kg is not uncommon for an electric bike, it may be too heavy for some, especially when it comes to hauling the bike to the basement or waiting room. Overall, however, we think the DYU C6's positives far outweigh the negatives. With excellent performance, stylish design and comfortable riding experience, it is a good choice for those who are looking for a reliable and practical e-bike.
In short, the DYU C6 electric bike strikes a unique balance between classic design and modern technology. It's a very reliable, capable, stylish electric bike that's perfect for both your daily commute and weekend rides. With its powerful motor, long-lasting battery and high-quality components, it delivers an incomparable driving experience. Our conclusion: Recommended!
| Technical details | a description |
| --- | --- |
| model | DYU C6 Electric Bike |
| color | white |
| wheel size | 26 in |
| driving | rear hub motor (350 watts) |
| Batteries tray | Lithium battery 36V, 12.5Ah |
| load time | 6-8 hours |
| Circuit | Shimano 6-speed derailleur |
| throttle | Half twist throttle |
| brakes | Front and rear disc brakes |
| comment | Hydraulic front suspension, seat post suspension |
| porter | ass |
| light | Front and rear light, 12V LED headlight |
| maximum speed | 25 km / h |
| range (electric mode) | 40 ± 3 km (electric mode) |
| range (pedal assisted) | 50-70 km |
| load max | 120 kg |
| frame size | 1850 x 610 x 1170 mm |
| Foldable size | 1500 x 220 x 760 mm |
| Frame material | Metal |
| Shipping | Built-in charger, detachable battery |
| Weight | 27 kg |
Of course that was far from it!
tuningblog has countless other articles on the topic of cars and stock auto tuning. Do you want to see them all? Just click here and take a look around. However, we also like to give you news regardless of the setting. In the Advice, Products, Information & Company category we have published articles from car or accessory manufacturers, new tuning terms in a wiki or one of the other leaks. Just click on one of the following functions!
Other related posts
"tuningblog.eu" – On the topic of auto tuning and car design, we keep you up to date with our tuning magazine and every day we introduce you to the latest tuned cars from around the world. It is best to subscribe to our feed and you will be automatically notified as soon as there is something new about this article from the angle of tips, products, information and the company. And of course for all other contributions.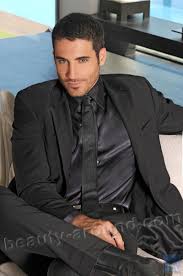 "Certified tv guru. Reader. Professional writer. Avid introvert. Extreme pop culture buff."