Duracell heralds a new era in the battery category. The world's leading manufacturer and supplier of high-performance alkaline batteries offers consumers: with new Optimum batteries, robust product innovation, and thus meets the growing demand for more durable and powerful battery solutions.
Reliable battery power is essential to many battery powered devices that make our lives easier and more enjoyable today. Mostly "powered" by AA or AAA cells, these devices have become more sophisticated and complex over the years and require a modern and powerful power source that allows them to function optimally: the new Duracell Optimum.
Battery powered devices can be roughly divided into two groups: those that need a lot of energy quickly (energy) or those that require less energy over a longer period of time (longevity). For example, a power-hungry, remote-controlled typical car needs a great deal of extra power to be able to traverse asphalt or plow through terrain and overcome obstacles. On the other hand, the game console should hold out for a long time so that you can work your way to the top level without interruption. The new Duracell Optimum battery supplies both types of devices with exactly the power they need: either Extra Life or Extra Power.
"We know from our customers that the battery-powered electronic devices they want to use require more and more power," says Benjamin Sohn, Duracell Director of Sales. "With Duracell Optimum, we've developed a breakthrough innovation that can be used in everyday life that makes a noticeable difference in terms of performance." or durability.
Longevity can be transferred not only to the new Optimum battery, but also to its packaging. Made of recycled and 100% recyclable cardboard, it initially serves as a high-quality case that assures the superior quality of the optimal battery. But at home, it then serves as a collection fund for the managing directors used: Andrew Plastow, Friederike Sauer Headquarters: Schwalbach am Taunus District Court: Königstein im Taunus HRB 9105 VAT ID: DE 301706571 Batteries. Thus, it not only brings system to the drawers of many homes, but also reminds you to recycle batteries. Because the empty battery is still full of valuable raw materials that can be well used elsewhere. The new Optimum batteries will be available in stores from July 2021. With the introduction of the new premium Optimum line, battery performance will also be increased in the rest of the product range.
Similar jobs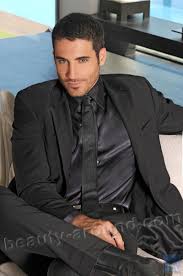 "Certified tv guru. Reader. Professional writer. Avid introvert. Extreme pop culture buff."