Microsoft Director Dona Sarkar gets a new position as Head of Access Technology at Microsoft. The old Windows Insider boss should now make software and hardware more user-friendly and develop new projects.


In 2016, Gabe Aul's Windows Insider program is led by Dana Sarkar. Now you will assume a newly created position in the group. This emanates from a message from Sarkar on Twitter. She has long worked in the Azure team as a Power Platform advocate, foraying Microsoft into low / no code programming, and will now take charge of the accessibility field with this approach to make the technologies more usable.
She declared: "I am changing roles at Microsoft." She is honored to lead accessibility technology for the entire company. It also gave an overview of what it will do more precisely in the future. Seeing itself as an influencer who will catalyze individual product teams to develop more AssistiveTech, that is, technologies that are "more accessible, easy-to-use, and more innovative than ever". The focus is not only on physical disabilities. It's also about nervous divergence and mental health.
Accessibility
The related topic of Accessibility and Inclusion for Persons with Disabilities is an important Microsoft topic. Early in 2018, the group launched the Xbox Adaptive Controller, which makes it easy to play games with the controller, even for those with physical disabilities. In the future, Sarkar will be responsible for such projects across the group and will support all individual departments in an advisory capacity.
See also:


Microsoft, Betriebssystem, Windows 10, Windows Insider, Insider Preview, Windows 10 Insider Preview, Windows Insider Preview, Dona Sarkar, Insider Blog
Microsoft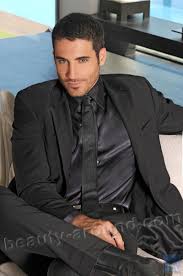 "Certified tv guru. Reader. Professional writer. Avid introvert. Extreme pop culture buff."