PolyWorks Live 2021 online conference will take place on June 29-30. Two key meetings to understand how the digital transformation of 3D measurement processes can greatly enhance your production activities and propel your company to a higher level of productivity and competitiveness.
June 29 at 2:00 pmIn a one-hour session, learn how to overcome the challenges of changing markets and increasing complexity of products and processes. In particular, our experts will analyze how the very large amount of 3D measurement data produced by manufacturing companies can prove to be a key asset to their competitiveness, given that this data is accessible and shareable between different teams, thanks to the solutions. Digital communication.
June 30And the 4 technical workshops 30 minutes each will allow you to expand your skills in dimensional analysis, quality control and reverse engineering, through the new features offered by the 2021 editions of PolyWorks | inspectorMC et PolyWorks | Form designerMC.
a program
10:00 am: Reduce the CNC CMM measuring time and avoid collisions by inspecting an object in several steps
PolyWorks | inspectorMC 2021
10:45 a.m.: Check bits and cuts with GD&T line profiler tool
PolyWorks | inspectorMC 2021
2:00 PM: Accelerate NURBS sample preparation with next-generation automatic flattening technology
PolyWorks | ModelerMC
2:45 PM: Easily detect surface defects in scanned data
PolyWorks | inspectorMC 2021
Free event – to view the program and register:
https://france.polyworksconferencelive.com/s/
To learn more about PolyWorks Europa: www.polyworkseuropa.com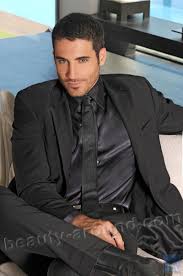 "Certified tv guru. Reader. Professional writer. Avid introvert. Extreme pop culture buff."