In 2023, fashion brand YUIMA NAKAZATO presented a collection inspired by Kenya's landfill experience for the second consecutive season at Paris Haute Couture Fashion Week. "I couldn't capture my experience in Nairobi's rubbish heaps in one sitting," says Yuma Nakazato, the designer who leads the brand.
Nakazato visited the Nairobi landfill, where clothing waste from all over the world ends up, which has the nickname "clothes graveyard." Nakazato describes the scene, filled with the smell of mold from mixing waste other than fabric, in addition to the flames and smoke resulting from spontaneous combustion, as "representing the end of the world."
However, when he closed his eyes in this horrific place, he remembers seeing a slightly different landscape. "The colors of the clothes and plastic were strangely beautiful. Only the strong colors caught my attention, and they began to look like jewels."
And this scene is what YUIMA NAKAZATO announced in Paris in the summer of 2023.High fashion for fall and winter 2023-24" is the original. "Trash becomes trash the moment you think it no longer needs people. So, I thought it might be possible to reverse that meaning."
The garbage mountain is represented in red
The theme of Nakazato's collection is "Red". Nakazato says the inspiration for the color was Katsushika Hokusai's painting "Thirty-Six Views of Mount Fuji, Clear Wind, Clear Weather," known as "Red Fuji." "By painting the mountains red instead of the familiar blue and white, Hokusai replaced the meaning of Mount Fuji. He wanted to express the same thing with a mountain of trash."
The red color of the collection is silk organza printed with a red image of garbage heaps in Kenya. For printing, a new digital printing machine from Seiko Epson was used, with which YUIMA Nakazato has partnered since the Spring/Summer 2023 collection. Compared with traditional textile printing, this printing machine requires fewer operations, less waste, less water use, and has better color development. Corrosion resistance and flexibility.It is said to have improved.
In contrast to the lightness of silk organza, jackets and coats made of non-woven fabrics had a dense presence. The raw material is 150 kilograms of used clothes that Nakazato brought back from Kenya (not from the previously mentioned landfill, but clothes that were sorted before arriving at the landfill).
The material used to make the non-woven fabric was Seiko Epson"Dry fiber technology"This technology, which processes textile materials almost without using water, had already been put into practical use by recycling paper, but this was the first time it had been made from used clothing. Using this technology, used clothing was cut into small pieces , dyed black, and processed into 50 meter long non-woven sheets.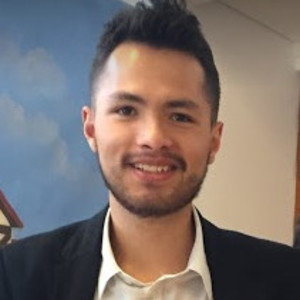 "Travel maven. Beer expert. Subtly charming alcohol fan. Internet junkie. Avid bacon scholar."