We've all heard about the revolutionary potential of blockchain to transform our world and reshape our online interactions. However, very few are able to give a clear and comprehensive answer about the specific characteristics of these changes and their impact on our lives, without being limited to empty slogans or vague statements. Ultima, an ecosystem of decentralized products, provides a compelling example of how everyone can reap the benefits of blockchain technology.
climax It is a comprehensive solution with easy-to-use applications that seamlessly integrate cryptocurrencies into everyday life. Ultima has already convinced over 2.5 million people worldwide and Ultima's global reach continues to grow, transforming the way we integrate cryptocurrency into our lives.
The list of Ultima products begins with the fantastic ULTIMA Card, a revolutionary equivalent discount card. Their cardholders can easily fund their accounts with major fiat currencies such as Euro, Dollar, Pound, Chinese Yuan, Japanese Yen and a wide range of leading cryptocurrencies including Bitcoin, USDT, Ethereum, Ultima's Own Token (ULTIMA) and many others. With a generous account limit of €150,000 and transaction fees between 1 and 2%, the ULTIMA card has already won the trust of countless users all over the world. The ULTIMA Card makes everyday purchases seamless, regardless of preferred assets, fiat currencies or cryptocurrencies.
The Ultima Store shopping platform provides a place where users can browse and purchase a wide range of vouchers from well-known online stores with discounts of up to 20%. Thanks to the intuitive interface, they can complete their purchases with just a few clicks. The wide range of products is truly impressive, from basic groceries and household essentials to trendy clothing and quality jewellery. As a special bonus, Ultima Store users can participate in the exclusive ULTIMA Cashback platform, which rewards their purchases with up to 100% cashback in the form of ULTIMA CODES.
Ultima Travel Club is another feature in this ecosystem. This subscription-based platform gives access to exclusive discounts on hotels, apartments, airline tickets, car rentals worldwide and a host of exciting activities. Ultima Travel Club opens the window to a world of extraordinary, affordable experiences through the power of digital assets. With savings of up to 90% on airfare, hotels, cruises and more, the Ultima Travel Club is the gateway to an adventure unlike any other.
Development of the Ultima ecosystem is in full swing and more exciting products are already on the horizon. These are philanthropic crowdfunding, startup crowdfunding and UltimEx Exchange crowdfunding. Charity crowdfunding is a platform for charities that use cryptocurrency. Cryptocurrency simplifies the giving process, making it more transparent, reliable, and cost-effective for philanthropists making cross-border transactions. StartUp Crowdfunding allows individuals and startups to raise funding for their innovative ideas, while sponsors can support projects that appeal to them. ULTIMA is committed to transparency and accountability, and to fostering a culture of trust and collaboration by providing the resources needed to turn promising ideas into reality.
To meet the ever-growing demand for liquidity for digital assets, the UltimEx trading platform is currently being developed. Designed with a focus on security, global trading, and high liquidity, it will provide users with a place to trade 24/7 for their digital assets.
All Ultima products are united by the original ULTIMA code, which is the key to unlocking a world of limitless possibilities. Accepted by all ecosystem services, the ULTIMA brand promotes seamless trading of assets by enabling seamless interactions between sellers and buyers. Running on fast and scalable SMART BLOCKCHAIN, ULTIMA enables near-instant payments as the ecosystem and token are specifically designed to address the challenges of online payments.
Take a journey into the future of blockchain technology with ULTIMA's innovative products and experience a world where cryptocurrencies are seamlessly integrated into every aspect of your life.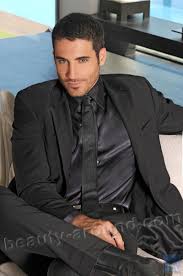 "Certified tv guru. Reader. Professional writer. Avid introvert. Extreme pop culture buff."