Posted on November 12, 2021, 12:13 pm
Digital technology is criticized for its increasing environmental impact, which is estimated at 4% of Global Carbon Emissions in 2018 (more than civil aviation at 2.5%). However, he is also the innovator of innovations capable of reducing these emissions, in particular by measuring energy consumption in order to better manage it. Frederic Chauveret, CEO of SAP France, called for the creation of a common framework to help organizations engage in environmental and social transformation.
In terms of the environment, what are the challenges of the technological and digital sector?
COP26 is currently being held in Glasgow. Its goal is clear: to preserve the ambition of the Paris Agreement. Signatories to the agreement must present a concrete and ambitious roadmap to reduce carbon emissions. France therefore closely monitors the ecological footprint of its digital activity; A bill intended to limit its effect on the Senate is also being introduced at this very moment. The need is real because digital technology accounts for 2% of the country's carbon emissions. If nothing is done and given the advancement of digital technology in our society, this is Share will reach 7% in 2040.
But sustainable development and technology are not always opposed! This is also the view of the Ministry of Environmental Transformation and the State Secretariat for Digital Affairs, which last February presented a roadmap for controlling the impacts of technology on the environment. Their observation: Digital is polluting, but it could be a solution to environmental problems.
How does the technology sector react to these challenges?
This view of ministries resonates with tech investors. In 2020, fundraising by European and American startups working for the energy transition Totaling $14.7 billion, almost double what it was in 2019. The year 2021 has reached a new stage. In France alone, in the middle of the year, virtuous startups raised more than $1 billion in funding. Let's take inspiration from the success of New Generation companies because they are committed twice: to designing the product to be less polluting, and to maximizing its life cycle.
How can digital technology help reduce carbon emissions?
To have an effect, it is necessary to identify and understand the tangible elements that will be modified. Technology is key: it makes it possible to measure the impact of a product from its concept, through the supply chain to its distribution, including the production stage. It is a powerful and necessary tool to meet the daunting challenge of environmental transformation. Companies are gradually measuring their carbon footprint, but not fully calculating it: they base their results on emissions associated with the manufacture of their products (so-called emissions 1 and 2) but ignore Scope 3, indirect emissions associated with the product life cycle, from suppliers, and then downstream, in its use and get rid of it. However, this is the third level that focuses on the largest amount of emissions. So it is the most important measurement.
To meet these new needs, the contribution of technology is significant. We just launched the tool SAP productfootprint management Which enables companies to measure the environmental impact of their products by taking into account their full life span, making their activity part of a more sustainable approach. This tool also allows responding to consumers for whom transparency has become a priority.
For most businesses, managing a carbon footprint is seen either as a necessary cost or as a back-to-back tax. We have to change our perception. At SAP, growth and sustainable development align, and it is with this in mind that we created the Environmental and Social Impact Solutions division. What I'm sure of: Technology has the means to make sustainability profitable and profitability sustainable, without sacrifices.
Shouldn't measurement methods be coordinated to achieve greater reliability?
Today there are initiatives, such as the Yuka Environmental Scale to measure the environmental impact of food or the Clear Fashion that assesses the impact of fashion items, but their measurement system remains opaque. As for investors, here again the initiatives are not institutionalized.
We are convinced that the standard is necessary to encourage companies to operate. Impact France . Network (Resulting from the merger of Mouves and Tech for Good in 2020) Develop a social and environmental index to support companies in their transition. This indicator is taken up by the government under the name Impact.gouv. But its maker Impact France itself lamented that, until recently, approach "stripped of its core. The people behind this movement are demanding, and this is also my wish, that the ambitions of the government platform be clarified so that it becomes a true frame of reference and thus a lever for business transformation. A disappointment that proves that everyone, companies, investors and consumers must speak the same language to understand each other and jointly embark on a path of environmental transformation.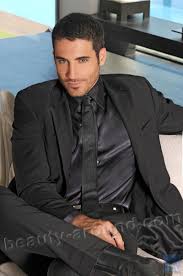 "Certified tv guru. Reader. Professional writer. Avid introvert. Extreme pop culture buff."