2020 was the year of the cloud, particularly driven by the Covid-19 pandemic and the shift to remote work. Cloud adoption has spread over the past twelve months, as companies are looking to digitize quickly and support people who work remotely. According to INSEE, about half (49%) of the active French population worked remotely during confinement, an adaptation that is largely cloud-supported. This trend will continue. This is the opportunity for companies of all sizes, including startups, to use the benefits of the cloud to adapt to the challenges posed by Covid-19.
The cloud to adapt, transform and reinvent itself
The pandemic has changed our daily lives and all organizations have had to adapt to the challenges it raised. For startups, a key success factor is the resilience of the cloud, a quality that has become so fundamental that it has led to the creation of the term "hub," which means rapid, and sometimes unexpected, change. Leadership or business A model that helps a startup to grow.
Some startups have successfully turned their activities into the focus of a response to the health crisis, and others have faced them, such as Levi, A digital healthcare provider, has been able to leverage Amazon Web Services (AWS) to help healthcare professionals and their patients conduct remote consultations during a pandemic in a safe, free, reliable and scalable manner.
This year, we've seen companies of all sizes rapidly develop concrete plans to embrace the cloud, after years of thinking about them without necessarily taking the necessary steps to make that change. This shift in behavior reflects the central role the cloud plays in enabling companies to transform quickly and efficiently while introducing new services and solutions – and thus adapt to any situation. Often times, these modifications reinvent the organization, completely transforming its operations; The shift of Netflix's capital from delivering DVDs to mail order to streaming content from the video-on-demand system is a shining example. When we take a look at the companies that have succeeded over time, what they have in common is this ability to reinvent themselves when necessary. This isn't a last-minute reinvention, it's a process that stems from the corporate culture: making customer obsession a priority, having management teams driving change, and surrounding the best talent.
However, reinvention also depends on technology and often includes the launch of new services and products. Knowing the technology to be used and deployed effectively plays a major role in making these changes. Indeed, the cloud allows developers to deploy a wide range of tools and capabilities while imagining a new way forward.
Embrace the cloud seamlessly, efficiently and safely
Depending on the size of the organization, there are a number of steps that can help ensure a smooth and efficient transition to the cloud. One of the underlying aspects of adopting the cloud is having a well-equipped and trained workforce. However, it is difficult for small businesses and startups to spend time training employees; This is why hiring experienced people is the best way to ensure a smooth transition to the cloud.
For large organizations, which often have high-end products and IT teams, as well as hundreds or even thousands of employees, replacing or re-hiring talent is not an option. Training then becomes a prerequisite for moving to the cloud. For example, when we work with these types of companies, we start developing an "AWS Cloud Enablement Engine". This is a dedicated in-house business unit that helps make the changes needed to get the most out of the cloud. This can range from developing governance frameworks, to ensure that the organization's regulatory obligations are met, to developing training and certification programs to improve the technology skills of all employees. AWS.
Second, working with dedicated partners can have a positive impact on your overall cloud migration experience. Companies should seek partners with rich experience and strong background in implementing similar projects. Finally, it is important to lay the foundations for cloud adoption. This includes the integration of identity management systems and the implementation of security policies, processes and protocols.
And tomorrow?
We are only at the beginning of the journey. As more organizations begin to realize the benefits of the cloud, we can expect significant cloud adoption and use over the next few years. According to Gartner, the public cloud is expected to account for 14.2% of the global enterprise IT spending market in 2024, up from 9.1% this year.
However, in the future, the cloud will often coexist with the existing IT infrastructure in a variety of hybrid cloud models, and in other cases, applications or workloads migrated directly from the on-site infrastructures to the cloud. These approaches accelerate innovation and growth, while best catering to the needs of each company.
However, for this adoption to be successful, investment in technological skills will become imperative. At AWS, we took the lead in helping 29 million people around the world develop their technology skills by 2025, with free training. We already offer a variety of training programs: AWS Educate provides free online educational resources to students and educators in the cloud and AWS re / Start, a full-time training that prepares people who are unemployed or less. – Actors in Jobs in the Cloud.
Cloud adoption is still in its infancy. New systems will default to the cloud to grow rapidly. This means that over time, the cloud will become indispensable to organizations that want to build applications and run their technologies quickly, transparently, and securely, and hence its importance will increase.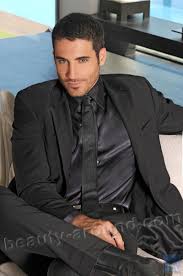 "Certified tv guru. Reader. Professional writer. Avid introvert. Extreme pop culture buff."