Access, buy and pay via the app: Deutsche Bahn has opened its first 24/7 service store in Ahrensburg, near Hamburg. Valora's digital convenience solution, tried and tested in Switzerland, celebrates its premiere in Germany. Valora is also making the technology available to a third party for the first time.
Customers will find a convenient selection of around 300 items in the 24/7 service shop on the so-called Zukunftsbahnhof in Ahrensburg. This includes hot and cold beverages, baked goods, confectionery and tobacco products as well as a range of muesli that customers can assemble individually using a machine. Access, shopping and payment are done via an application that allows for a fully self-checkout process around the clock. 24/7 service store app serves customers as a kind of personal store key through which they can shop flexibly outside of normal business hours. It's available for people over 16 years old for iOS and Android.
After successful registration, the customer can access the store by scanning the QR code at the entrance. As a result, the ordered products can be scanned at your own pace and added to your personal shopping cart. In the end, the payment is completed in the application – without waiting in the queue.
Bernd Koch, Chairman of DB Station & Service AG: "We are making the future Ahrensburg station even more attractive with our 24/7 convenience store. From now on, our guests can shop here around the clock. Our clear goal: with modern train stations and innovative services to help ensure that travelers leave their cars more often and choose eco-friendly trains as their means of transportation."
says Roger Vogt, CEO of Valora Group Retail and a member of the Executive Committee. "With the new 24/7 service store, convenience refers not only to the range of products, but to the entire shopping experience."
The technology on which the 24/7 service store and the matching app are based is identical to that of the avec box, which has been tried and tested in Switzerland. In this way, Valora launched Switzerland's first cashless convenience store at Zurich's main train station in April 2019, which is open 24 hours a day, seven days a week. There is currently one AFIC fund each in Arlesheim BL and Urdorf ZH.
By the same logic – self-checkout with the app – but the traditional avec now also operates as a hybrid shop in the city of Zurich and the municipality of Dällikon. During the day, customers are served by the staff, at night and on Sundays, access, shopping and payment are done independently via the app.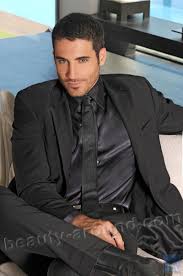 "Certified tv guru. Reader. Professional writer. Avid introvert. Extreme pop culture buff."