(Motorsport-Total.com) – IndyCar star Will Power gets an interview with 'NBC SportsHe launched an all-out attack on Formula 1 and criticized Red Bull's current dominance in the top division. "Formula 1 is a joke in terms of competition," he says.
Will Power can't get much out of Formula 1 in its current form
The Australian specifies: "It doesn't affect the drivers. The drivers are amazing. (…) Formula 1 would be better off if they had a formula like IndyCar. I like the technology and the manufacturer side too. That's great. But for the spectators it would be cooler." If every driver had a Red Bull."
The manufacturer won each of the seven Grand Prix races as well as the sprint race in Azerbaijan. World Champion Max Verstappen has topped the podium five times. He led every lap in the last two races. Sunday won in Barcelona by 24 seconds.
"You just know Max is going to win every race if nothing goes wrong," Bauer says, exasperated. "Imagine you're running as a rookie and maybe you can win a race. It would be really nice to see. But with the politics out there it never happens."
With this, Power addresses the fact that the differences between Formula 1 cars are very large. Because while IndyCar is the so-called specification series in which cars are largely standardized, in Formula 1 each team builds its own car, sometimes with the help of suppliers.
Why no team or driver dominates IndyCar
While there are four different engine manufacturers in Formula 1 (RBPT/Honda, Mercedes, Ferrari and Renault), there are two in IndyCar: Chevrolet and Honda. It runs with a standard Dallara chassis, and many other components are standardized.
This contributes to highlighting the driver's skills even more. Verstappen's dominance in Formula 1 is in stark contrast to the IndyCar series, with Josef Newgarden recently becoming the first repeat winner after six races into the current season at the Indy 500.
Barcelona: Race Analysis
Can a racing engineer really ignore his driver like that? And did Mercedes perhaps overtake Ferrari thanks to the updates?
to the video section

That's why Power calls IndyCar the toughest single-seater racing series in the world. "It's very tough," he says. "It's an amazing field, the toughest field in the world, and people need to know that, especially compared to Formula 1."
"The parity is great and essentially nobody has an advantage. The two engine manufacturers are constantly switching back and forth in their development, but we're talking tenths of a second per lap. There's no bad driver in this field."
"There are 20 guys who are capable of being in the top six every week. Maybe more. It's incredibly competitive. There's no more competitive series in the world. I'm sure of it. When you have a desire for the ultimate in drivers' series, this is it." She," the two-time IndyCar champion is convinced.
Willpower: Formula 1 must become a driver series
He's been driving for Team Binks since 2009 and admits: "I'm part of a big team that would benefit greatly if the rules were opened up, but I don't think you have to do that. It always has to be about the team and the rider to get the most out of the group so everyone has a chance." ".
"This is the ultimate drivers' series. Who wants to win the championship just because they have the best car? That's ridiculous," says Power. Although it is believed that Verstappen would still be the Formula 1 champion if the series spec. But he also believes there will be more competitors.
The IndyCar driver suspects many drivers must be "simply frustrated" at the moment. "Think of Lewis Hamilton, George Russell, Lando Norris, (Fernando) Alonso. These are great riders who don't even have a chance of winning. They just make use of the equipment they have."
"All I can say is, if everyone has a Red Bull, there's no way Max is going to win every race. There are a lot of guys who are going to win races. It's going to be similar to IndyCar, different every week. That's how it should be in the top division. ".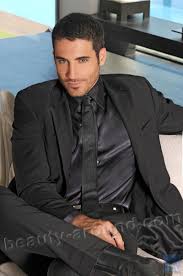 "Certified tv guru. Reader. Professional writer. Avid introvert. Extreme pop culture buff."