Solar Bioenergy Villages are based on a combination of biomass and solar heat. Solar systems can avoid the unfavorable partial load operation of the boiler in summer and thus contribute to higher efficiency and extend the service life of the heating system. Solar storage tanks, which are used as additional storage for boilers in the transition and in winter, in order to reduce the boiler cycle rate, can have an additional positive effect.
In Austria, 2,400 biomass local heating systems are in operation, which annually provide 6,400 GWh of non-climate heat. About 70 percent of heating plants operate during the summer, with a heat requirement of 440 GWh from June to September. About 40 heating networks are supported by solar energy systems, and the largest system is currently being built in Friesach, Carinthia. With a heat output of four megawatts, the system will provide 2.5 gigawatt-hours per year. The system is connected to the Kelag Energie & Wärme GmbH biomass heating plant via a 1.1 km heat pipe and a 1000 m3 buffer store. The Friesach Hospital is also supplied with the city heating network. About €2 million has been invested in the solar system and caching using the public participation model.
The Climate and Energy Fund began a new funding program for large-scale solar systems this year. "Austria can become a world leader in solar wood-fired heating plants, conditions are currently ideal," says Sebastian Schramm, Head of Large-Scale Solar Business at GREENoneTEC Solarindustrie GmbH. Here Provides international examples and Gernot Wörther of the Climate and Energy Fund provides financing terms directly.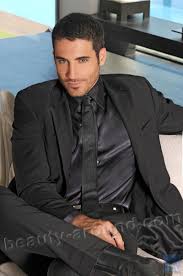 "Certified tv guru. Reader. Professional writer. Avid introvert. Extreme pop culture buff."