The new round cells from the BMW Group will be installed in electric models from 2025. (Photo: BMW)
From 2025, BMW will use circular battery cells for the first time in the new electric vehicle category. "With our newly developed sixth generation lithium-ion cells, a huge technological leap is imminent."Announces Development Board Member Frank Webber. energy density It will be improved by more than 20 percent, and charging speed and range by up to 30 percent. We are also reducing carbon dioxide emissions in cell production by up to 60 percent.The storage system is designed to fit the vehicle's architecture and plays a major role in the chassis structure. Depending on the model, it can be flexibly and space-saving integrated into the installation space. The cell module level has been omitted.
The new round cells have a uniform diameter of 46 mm and two different heights. In favor of the volumetric energy density, the proportion of silicon on the anode side is increased compared to fifth-generation prismatic cells. However, on the cathode side, more nickel was processed and the cobalt content was reduced. There is also the option of using lithium iron phosphate (LFP) cathodes for the first time. As a result, the basic raw materials cobalt and nickel can be completely dispensed with in the cathode material.
BMW is building cell factories in six locations
"In order to cover our long-term needs, we will establish battery cell plants with our partners, each with an annual capacity of up to 20 GWh, at six locations in the markets of interest to us: two in China, two in Europe and two in the USMCA."Joachim Post, Member of the Board of Management for BMW's Purchase and Supplier Network, explains. Orders worth tens of billions of euros have already been awarded to CATL and EVE Energy. The two companies will set up two giant factories in both China and Europe. The USMCA manufacturer's nomination is still pending.
Sustainability also plays a role in production: cobalt, lithium and nickel must consist of a proportion of secondary materials, and electricity must be obtained from renewable energies. Compared to current battery cell generation, carbon dioxide emissions in production are reduced by up to 60 percent, according to a press release from the original equipment manufacturer. In addition, the cobalt and lithium will come from certified mines. The purchase is made either directly through the BMW Group or via the battery cell manufacturer.
BMW is expanding its expertise in the field of cells
However, power density, charging speed and range are not the only factors that benefit from the new round cell. Costs have also been reduced compared to the previous generation – by up to 50 percent. .'s inner know-how Battery Cell Efficiency Center (BCCC) in Munich. in the new Competence Center for the Production of Battery Cells (CMCC) in Parsdorf should also be the end of this year Producing a sample of the close series beginning. Thanks to this, future suppliers must be empowered according to their expertise and specifications.
At the same time, BMW continues to develop solid-state batteries. The premium manufacturer anticipates that there will be an experimental car before 2025. By the end of the decade, production-ready high-voltage batteries of this type will also be presented. Despite recent progress, a major breakthrough in electric mobility remains elusive.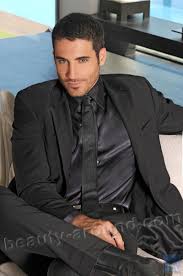 "Certified tv guru. Reader. Professional writer. Avid introvert. Extreme pop culture buff."