In her newly created role, 48-year-old journalist Astrid Meyer will continue to drive the agency's transformation forward from October 1, 2023 and develop additional potential uses for dpa artificial intelligence.
At the same time, the dpa news agency announced today that Deputy Editor-in-Chief Ante Homburger will retire at the end of June 2024.. The 60-year-old journalist controls the coverage of Germany's largest news agency as head of current affairs.
dpa Editor-in-Chief Sven Gusmann says of the personnel changes: "We are very much looking forward to Astrid Meyer's ideas and motivations for dpa. With her, a recognized technology expert and recognized strategist of modern journalism will come to dpa, who will significantly develop our editorial team and products."
Antje Homburger, who will be leaving in the summer of 2024, hails Guzmán as "a wonderful news journalist of the sort that there is little. She leads change in the dpa editorial offices in line with the demands of today's media, which she is doing again with her latest project showing, Impressively new multimedia news desk in Berlin. We regret her leaving as far as we can understand after nearly 30 years in agency journalism. But Antje Homburger is still up and running with full passion."
Astrid Meyer says of her dpa goals:
"I am extremely pleased to be able to shape the future of dpa together with the Editor-in-Chief and all my colleagues at this crucial time for journalism. My strategy will be to seize the many opportunities that arise for a data platform like dpa to promote new applications that are more relevant and tailored to clients and therefore to users." Meanwhile, I stand up to defend the rights of dpa and its shareholders against global technology companies. Technology is what we make it."
to a person
Astrid Meyer
Dr. Deputy Editor-in-Chief was born. B. A futurist in Suceava (Romania). After graduating in China Studies in Kowloon and Beijing, she began her journalism career as an intern and later as a communications reporter for the Financial Times Deutschland before becoming a technology reporter for Manager Magazine. Among other things, she also worked as a department head at the company "Wirtschaftswoche" before becoming editor-in-chief of the Xing Network in 2019, of which she now sits on the board. From 2015 to 2016 she was the John S Knight Fellow at Stanford University in California.
background: In addition to editor-in-chief Sven Gussmann (57), the dpa editor-in-chief also includes deputy editors Silke Brugmeier (49, head of the audiovisual department) and Jutta Steinhoff (56, head of the network). The management team also includes Head of Change Management and Organizational Development Susan Goldstein (49).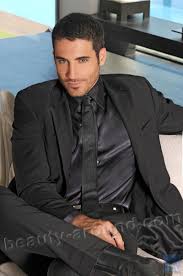 "Certified tv guru. Reader. Professional writer. Avid introvert. Extreme pop culture buff."