At the Technical University of Munich (TUM), an interdisciplinary research team from computer science, electrical engineering and economics will work to make blockchain technology dramatically faster and prepare it for entirely new applications.
Blockchain technology cannot only be used in cryptocurrencies and NFTs in the future. In the ACE SUPPRA project, the TUM team wants to make the blockchain capable in real time – so that it can be used in networked cars, for example.
Professor Karl in the ACE SUPPRA project at TUM: "In short, we want to make blockchain technology faster, more powerful and sustainable. To do this, we have formed a multidisciplinary team of five professors at TUM, who have also dealt extensively with the topic beforehand." Basically through cryptocurrency. However, it is ultimately a tool that can be used for a variety of tasks. Our goal is to eliminate the weaknesses in this tool and thus make more blockchain applications possible. "
One of the main weaknesses of the Bitcoin blockchain is the probability-based consensus process. It takes a long time for a block to become part of a valid blockchain. In the case of cryptocurrency, this means that the transaction is only final when consensus is reached that the block is in fact a valid part of the blockchain after a block is created – which takes an average of ten minutes with Bitcoin. This can sometimes take an hour.
With the modern blockchain, a finality can be achieved for a few seconds, according to Professor Karl, that is, after a few seconds there is a consensus about the new block and valid transactions with it. The ACE SUPPRA project wants to work on making blockchain technology capable in real time and then, for example, being used in networked cars.
ACE SUPPRA takes an interdisciplinary approach to this topic. Professor Carl says that Blockchain technology is complex and has countless tuning screws, some of which are not even found in the blockchain algorithms themselves. The team led by Andreas Herkersdorf, Professor of Integrated Systems, is researching, for example, hardware acceleration of certain blockchain mechanisms, coprocessors that can be used to achieve the necessary speeds and that also have built-in security mechanisms.
Other topics that the ACE SUPPRA project deals with:
Alexander Brechner, a professor of software and systems engineering, deals with smart contracts, which is a very interesting feature of the blockchain. He wants to make such automated "contracts" explicitly reliable and also usable in complex applications.
Florian Matthes, Professor of Software Engineering for Business Information Systems, will examine the use of blockchain in specific use cases. Among other things, he is interested in how to set the right incentives to participate in the blockchain and what the potential for abuse is.
Isabelle Welbe, Professor of Strategy and Organization at TUM School of Management, is about governance, i.e. the rules that must be set up in order to achieve pre-determined goals using the blockchain, and how those rules can be incorporated into code.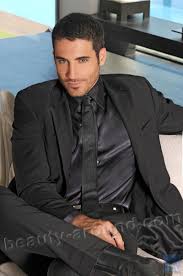 "Certified tv guru. Reader. Professional writer. Avid introvert. Extreme pop culture buff."