SONY AI COO Michael Spranger
The "Gran Turismo World Series 2022 World Finals" event was held in Monaco to determine the annual champion of the official "Gran Turismo World Series 2022" tournament using Gran Turismo 7 for PS5 / PS4.
In the same place, we were able to hear Michael Spranger, COO of Sony AI, about the racing artificial intelligence agent "Gran Turismo Sophie" (GT Sophie) who learned the game Gran Turismo SPORT in PlayStation 4. Although it was a limited time interview, he replied Mr. Spranger on the reaction following the announcement of the GT Sophie and the current efforts.
GT Sophie was developed jointly by Polyphony Digital, Sony AI and Sony Interactive Entertainment and gained racing skills that outperform the best drivers in the world through training. By applying AI technology to real driving simulators, which require instantaneous decision-making in response to ever-changing conditions in races against the world's best drivers, machine learning is said to have evolved to the next level. Featured in the comprehensive scientific journal Nature (10 February issue).
──Please tell us about the reaction after the announcement of 'GT Sophie'
Mr. Spranger:Well, I guess the answer is a little different depending on who you ask, but it's still very popular in the AI ​​world, and it's being recognized as a new milestone, a real breakthrough.
Therefore, since we are in the R&D department, the important point is the reaction of the GT drivers, whether they think it would be interesting to drive together. I look closely at how they drive, and I get inspiration from that, and I try to imitate how they drive. In that sense, we think it's a great thing, we think it's important for us to provide a new experience for GT drivers, and with the advent of artificial intelligence, we can do that. He is also the ultimate goal.
──Please tell us about the status of your current projects.
Mr. Spranger:In terms of racing shows, we've done four stages of racing so far. The first was a test to see if we could go as fast as possible on the track. The second was more sporty and focused on fairness. And the third time around, it was like we were able to show more of Sophie's versatility, for example, using the same technology to be able to run on a dirt track, and it was a surprise to us as well.
What we're trying to do now is run at the same level as the players. After all, it's no fun running together if you run together and leave too far, so we try to modify the behavior so that it can match the skill level of different players. This is the part we focus on now.
──One of my dreams for the future is to see a real GT Sophie run on a real track, what do you think of this idea?
Mr. Spranger:That would require a huge investment (laughs). To be honest, there are several directions of artificial intelligence, one of which is the path of PlayStation. I think the first way to follow is to use artificial intelligence in other PS games. The other thing is I think going to the races is definitely a very exciting and interesting idea, really realistic.
GT Sophie is originally on PlayStation, but it takes place in a real racing game, so I think it's possible to go into the real world. However, taking into account damage and non-default items is also involved, so I think it's necessary to tweak various things, but I think it's an interesting idea.
Gran Turismo is very realistic, and there have been precedents for players to become real race drivers, so I think the same can be said of Agent AI. However, it takes a lot of investment (laughs).
──We look forward to seeing the GT Sophie in action on the real track.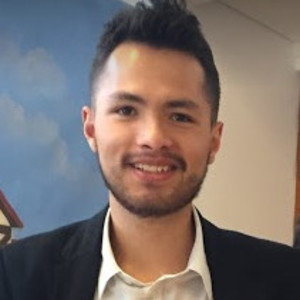 "Travel maven. Beer expert. Subtly charming alcohol fan. Internet junkie. Avid bacon scholar."