Commentary by Ingo Merunke, Campana and Schot
Artificial Intelligence – Directing the flow of data in the right direction
By Ingo Merunky
More and more networked devices from computers to 5G and high-end devices to industrial machines: the data flow will increase! The right data strategy helps companies use this information intelligently.
The manufacturer of drilling machines during the final inspection noted that the entire production chain has significant defects. It was possible, indeed, that during the next inspection of the delivered individual parts it was already noted that they do not have the required quality in certain parameters. Consequences: Unnecessary high production costs for excess rejection.
Mistakes like this happen again and again – in all industries. There are several reasons for this. Production and testing departments often don't talk to each other enough to define appropriate standards and processes. Above all, the data necessary for incoming and intermediate checks is not exchanged and analyzed in its context. Or even there is a lack of data formatting because it comes from various sources such as Excel spreadsheets, PDF test reports, and paper forms.
In the example shown, the supplied parts were checked, but not sufficiently with respect to the important characteristics at the end in the final exercise. The size and performance were just right, but not the flexibility under the high torque.
Half of the use cases are used productively
In fact, such problems with data are more than an exception. So is the current situation Practical report on artificial intelligence from the Technical University of Darmstadt, Campana and Schot I found that right now every second use case is being used productively. Accordingly, many companies have sufficient data, but it is often of poor quality.
However, high-quality data forms the basis for applications of artificial intelligence and early automatic detection of problems. Therefore, companies must define standards for data collection and maintenance from the start and ensure that there is a matching connection. Automated collection and merging of data sources help here. In addition, the specialists, organizational processes, and responsibilities required to handle data must be identified.
A comprehensive data strategy is required as a first step. Ensures the necessary communication between the business objectives of the company and the organization, especially information technology and their alignment. This supports the development of necessary skills within the organization and helps clarify responsibilities.
Data strategy requirements
In order to develop this data strategy, each company must clarify the business goals it seeks to achieve and how data can help with this. For example, based on data analysis, it is possible to simplify existing processes, increase the quality and efficiency of production, or open up new sources of income and business models. In addition, it must be determined how the data-driven use cases emerge and who prioritizes them.
Another important issue when defining a data strategy is choosing the right technical platforms and tools. It should be compatible with as many systems in use as possible and be flexibly adaptable to individual needs and future requirements.
In terms of organizational operations and responsibilities, the tasks that the company will undertake and the tasks that it will hand over to external partners must be defined. Standard rules are needed here that can be clearly understood by all involved. In addition, as part of the data strategy, it should be clarified who monitors compliance with legal requirements and data security. Last but not least, the potential ethical limits of use cases must also be considered.
Data strategy development
The data strategy framework is suitable for creating a data strategy and a data target operating model (TOM). Integrates the data strategy into the existing digital strategy in order to develop a unified solution concept. This can be done in six stages (see figure):
1. The detailed analysis stage determines the level of maturity required and derives the necessary organizational skills to identify potential problem areas.
2. Data strategy is used to define the target picture and concrete measures to implement them in the context of business strategy, which in turn are derived from business requirements. Based on the priority use cases here…
3. …the requirements for providing, processing, and using data are used to create a conceptually appropriate technology platform.
4. This is followed by the development of the necessary structures and processes in the field of data management and data governance.
5. After the approval of the rapporteur…
6. … Actions are implemented using a roadmap including change management.
(Photo: Campana & Schott)
However, this is not the end of the project. Because the data strategy must be checked regularly and constantly adapted to the changing framework conditions. After realization, the next development cycle occurs, starting with the actual analysis.
The right technical platform
In theory, once the data strategy is developed, it should already be clear what is the ideal technology. But it is precisely here that companies have to make an additional practical examination. This includes an inventory of what tools and licenses are available and to what extent they actually meet the requirements. In this way, companies can save costs by not building a completely new architecture, but by complementing and improving the existing foundation with new solutions and service providers.
Above all, attention should be paid to the tools' ability to integrate with each other and with the existing application infrastructure. In addition, the number of employees in the company should be able to handle it or trained accordingly.
Governance rules and best practices must then be established. Then specialized departments can also use the tools to a certain extent without direct IT support. Knowledge base and open communication about available utilities. In addition, the societies promote interdisciplinary exchange to strengthen skills.
Success through artificial intelligence
Self-service approach is another important prerequisite for successful and effective AI projects. After all, employees in specialized departments know themselves better about the daily tasks that AI can help them with. This ensures that automation and simplification provide tangible benefits.
In contrast, in the drilling machine production example, the model can automatically evaluate critical parameters during initial tests. The application can then provide the employees in the quality department with information about the further path of production in the current batch. In this way, it can be determined that an important test has failed or does not provide sufficient results. In addition, an AI-based solution may show deviations in materials or in production, so that the drill manufacturer can react quickly. Then production can be stopped long before the entire series of drilling machines is completed with defects.
Conclusion
AI can support companies in specific application scenarios. But this requires creating relevant data points, mastering data quantity, excellent data quality, clear assignment of responsibilities, and clear guidelines and best practices. A good data strategy includes all the points. Organizations must start building today if they are to benefit from AI tomorrow.
(ID: 47983664)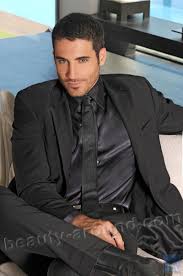 "Certified tv guru. Reader. Professional writer. Avid introvert. Extreme pop culture buff."