Dusseldorf On the latest episode of Handelsblatt Disrupt, Handelsblatt's editor-in-chief, Sebastian Mattis, spoke to SPD leader Saskia Esken about artificial intelligence. The politician worked as a programmer for a few years many years ago. She expects the technology to have many positive impacts on society, but cautions against overestimating artificial intelligence. This only creates fear. "Artificial intelligence is artificial intelligence, not human intelligence," she says.
The discussion also addresses the question of how the education system needs to change and what are the key qualifications for the future. Esken identifies four core skills: "It's about creative thinking, critical thinking, communication, and collaboration with others."
Particularly routine tasks will change with AI and often become easier and better, for example in medicine or administration. One example is planning and approval procedures where large amounts of data must be managed. "Currently all post formats are manually checked," Esken explains. "What class do you belong to? Are they allowed at all? Do they fit the topic?" This is exactly what could be greatly simplified with language models while still improving it in terms of quality.
In addition, Esken talks about where and to what extent regulatory measures through the EU's planned artificial intelligence law make sense — and how much policy should leave room for competition with the United States and China.
And of course you also comment on the current state of the federal government.
Exclusive subscription offer for you as a Handelsblatt Disrupt listener: https://www.handelsblatt.com/mehrwirtschaft
Help us continue to improve our podcasts. Your opinion is important to us: www.handelsblatt.com/satisfaction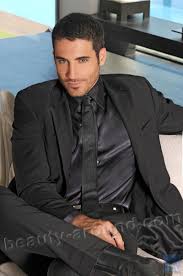 "Certified tv guru. Reader. Professional writer. Avid introvert. Extreme pop culture buff."