In the battle for higher image quality than ever before, Samsung is making a strong comeback with Neo QLED technology. This new generation of Quantum Dot filter-based Mini LED LCD Panel provides more precise brightness control. The picture gains detail and contrast while the design of the TVs is further enhanced.
It was unveiled at the beginning of the year on the occasion of Consumer Electronics ShowAnd the Samsung's Neo QLED TVs are finally here. The LCD technology giant is taking a big step forward with its approach that combines Mini Led, quantum dots and artificial intelligence. This results in sharper brightness control that results in a bright and completely contrasting image.
Mini LED is 40 times smaller
Samsung's QLED technology is based on quantum dot filter (Quantum dots In English) placed on the LCD panel and backlit by LED lights. Quantum dots are cadmium selenide nanocrystals, which are small 3D semiconductor structures that interact with light to produce fluorescent light. Depending on the size of these quantum dots, the wavelength of the light can vary and thus produce very subtle shades of color (over a billion) that are true to reality.
Specifically, with Neo QLED, the Samsung Mini Led is made 40 times smaller. This means that, for the same screen size, Neo QLED TVs contain thousands of additional LEDs bundled together for some models in more than 800 areas. Backlight control becomes incomparably more precise, which especially helps reduce light leakage also called effect. Bloom. Samsung's QLED technology can reproduce 100% of the color volume. Image contrast and sharpness reach a level never before seen on LCD screens. Because the nanocrystals are inorganic, TV Neo QLEDs are also more durable and use less energy. Moreover, Samsung guarantees them ten years without tags.
Excellent contrast management with HDR
Two other innovations play a major role in the unparalleled level of resolution of New Q LED TVs. Function Adaptive HDR10 +, Which uses a light sensor to analyze ambient light conditions and technology Quantum HDR (High Dynamic Range) that implements dynamic mapping. Together, they prevent loss of contrast and detail in any ambient light level and provide QN900A's peak brightness of 4000 nits. An important development! Thus, the viewer benefits from the perfect picture day and night, and whatever the content presented on these new TVs.
Another result of research and development work on the size of small LEDs is the increased thickness of the LCD panel resulting in a thinner design for these Neo QLED TVs: 15mm for the 8K models and 25mm for the 4K models. It takes advantage of a new anti-reflective filter that improves viewing angles so that blacks and colors are not affected by the position of the TV and its surroundings. An innovation that drastically reduces restrictions when choosing a home TV location.
The Neo Quantum Processor is powered by artificial intelligence
With this new generation of Neo QLED TV, Samsung releases a CPU that manages the upgrade like never before. Thanks to deep learning models, the Neo Quantum Processor optimizes 4K or 8K image quality in real time. Whatever the definition of the original source, algorithms are involved in noise reduction, sharpness, physical compensation, and precision of detail. In addition, the Neo Quantum chip is compatible with 12-bit sources, which means it can produce 4,096 brightness per RGB, or at least 68 billion colors. What can be obtained from an optimal view in both light and dark areas.
A more engaging audio experience
This high-quality picture should match the sound. To achieve this perfect synergy, the new Neo QLED TVs use the system Object tracking sound (OTS) which uses speakers placed around the TV to produce 3D sound. For immersion and realism to become more advanced, technology SpaceFit Voice (QN900A) built-in Neo Quantum Processor analyzes TV environment for room-friendly broadcasting of sound.
Thanks to Neo QLED technology, Samsung guarantees a very immersive experience, even on very large screens. It should be noted that the QN900A and QN800A meet the requirements of 8K Society (8KA). Brilliant, controlled brightness, deep contrast and image without stabilization restrictions. These are the promises of the truly new Samsung Neo QLED TVs Available for sale in France.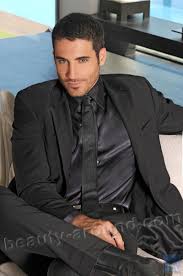 "Certified tv guru. Reader. Professional writer. Avid introvert. Extreme pop culture buff."