Gestalt Robotics GmbH has released its low-snap learning technology, EfficientAI, as an official product. The efficiency of artificial intelligence is the "enabling factor" for the widespread use of modern artificial intelligence techniques in artificial image processing. Although traditional AI techniques are usually superior to classical algorithms, they require large amounts of training data and an extensive training process before they can be used in practice. This is often the KO standard for many industrial applications.
A new approach to machine learning
EfficientAI solves this data hunger and lack of flexibility of classic AI with a new machine learning approach based on a pioneering low-shot learning technology. In practice, 5-10 typical images are sufficient for classification tasks. In addition, extensive retraining can be dispensed with to maximize cost and time savings – changes and additions can be used in real time and can also be performed anywhere and seamlessly deployed to any number of production systems.
Complete flexibility in different areas of application
EfficientAI is camera and hardware independent and has been successfully tested and proven in numerous customer projects and application fields with up to 350 different object classes since 2019. In the field of quality control and inspection (inline or end-of-line), EfficientAI ensures the highest standards of manufacturing and assembly and helps Reducing wastage and downtime in production. Effective AI reliably and robustly adapts a large number of visual quality characteristics. In addition, it can be expanded in the direction of anomaly detection.
Monitoring and evaluation of product or material flows in modern production and logistics environments is another area of ​​application. EfficientAI is well suited to changing product portfolios and variants as well as dynamic environments and is the strong foundation for modern visual check-in/check-out systems that efficiently adapt to changing requirements. In the field of sorting, packaging and picking, EfficientAI supports the reliable identification of objects and parts before estimation of placement and ingestion. Use is particularly useful when the target set of objects is large or changes over time.
Designed product variants
The user can choose from three different types of products:
Software as a Service: Cloud and Edge-Ready can be integrated with any camera, free access via API and intuitive user interface
Efficiency in a box: Standalone industrial camera solution suitable for fast and seamless integration into existing operations, equipped with OPC UA, MQTT and ROS interfaces
System solution: Embedded in a tailor-made system concept including advice, individual design and implementation of client-specific solutions
More information is available at www.gestalt-robotics.com.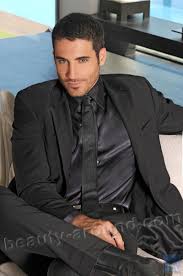 "Certified tv guru. Reader. Professional writer. Avid introvert. Extreme pop culture buff."