Investments in solar energy are increasing. According to estimates by the International Energy Agency, it will exceed spending on oil production for the first time this year.
This year, for the first time, money invested in expanding solar energy will exceed investments in oil production. These are the current forecasts by the International Energy Agency (IEA). According to the International Energy Agency, more than $1 billion will flow into solar energy every day in 2023, and after that it will be $380 billion annually. In contrast, the International Energy Agency estimates investments in oil production at about $370 billion this year.
"Clean energy is developing rapidly – faster than many people think," said Fatih Birol, head of the International Energy Agency. "For every dollar invested in fossil fuels, about $1.7 now goes to clean energy." Five years ago the ratio was still one to one.
Coal demand in 2022 is at an all-time high
In a presentation of its Global Energy Investment Report, the agency said that investments in clean energy – which the IEA considers among others, renewable energy, electric vehicles and nuclear energy – are expected to reach $1.7 trillion in 2023. In contrast, they will be Invest about a trillion dollars in fossil fuels such as oil, gas and coal. This means that annual investments in clean energy have increased by about a quarter since 2021, while spending on fossil energy has increased by 15%.
According to the Paris-based agency, current spending on fossil fuels is still well above the level at which climate neutrality agreed to in the Paris Climate Agreement can be achieved by 2050. Global demand for coal hits an all-time high in 2022. In addition, coal investment this year will exceed the target level for 2030 by six times.
industrial countries

China is at the top

In addition, the gap between rich and poor regions in terms of investments is clearly noticeable. "The irony is that some of the sunniest places in the world have the lowest investment in solar power," said Dave Jones, head of data at the Ember think tank, as he looked over the results.

The International Energy Agency found that about 90 percent of clean energy spending comes from developed countries and China. In countries of the Global South, factors such as high interest rates, an unclear political framework and weak network infrastructure have slowed investments. The International Energy Agency has warned that the international community still needs to do more, especially to encourage investment in low-income countries where the private sector is reluctant to get involved.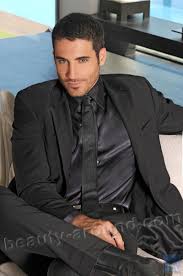 "Certified tv guru. Reader. Professional writer. Avid introvert. Extreme pop culture buff."