The Apple Vision Pro headset has excited the tech world with its imminent 2024 release. Although many details are still unknown, Apple has provided a rough overview of the headset's hardware. In this article, we take a closer look at what we know so far about the individual components and specifications of the Apple Vision Pro.
As we look forward to the launch of the Apple Vision Pro headset, it's important to take a look at what is already known about its hardware. While we don't know everything about the weight, cameras, or sensors yet, we've put together a rundown of what's available so far for anyone interested.
A look at the components of the Apple Vision Pro headset
Build: The Vision Pro features a 3D laminated glass screen attached to a sleek, curved aluminum frame. In addition, a quiet thermal system is integrated to improve performance and reduce heat generation.
Screens: The headset includes two custom-designed micro-OLED screens that provide each eye with "more pixels than a 4K TV." The three-section lens creates an immersive viewing experience. There is also an external "EyeSight" display that shows other people the selected mode.
Cameras: Vision Pro is equipped with 12 cameras and five sensors that monitor hand gestures and chart the environment. The screen is supplied with more than one billion pixels per second to ensure a clear and distinct display. The cameras enable 3D recording and improve hand tracking in low-light conditions.
Bands: The sound bands of a headset contain speakers that support spatial audio. The headband is detachable and has an adjustment wheel. The magnetic light shield keeps the headset snug against the face and provides additional light protection.
Buttons: The Digital Crown provides home screen access and immersion level adjustment. A special button is used to record spatial videos and photos.
Cable: The headset comes with a single braided power cable that attaches magnetically to the left side. It can be connected to a power source or an external battery for wireless use.
Chips: Inside Apple Vision Pro is the powerful M2 chip and the R1 chip. The M2 chip is responsible for processing and rendering graphic content, while the R1 chip processes information from cameras, sensors and microphones. Thanks to the R1 chip, images are transmitted to displays with virtually no delay, allowing for an immersive experience.
The future of augmented and virtual reality
While we are eagerly awaiting the launch of the Apple Vision Pro headset, we have already gotten an interesting glimpse of its exciting hardware. Although many questions remain unanswered, Vision Pro promises a new era of augmented and virtual reality with its gorgeous displays, state-of-the-art cameras, and powerful chips.
We look forward to more details and how Vision Pro will evolve in the coming years. Please note that the information in this article is based on what is currently known about Apple Vision Pro. Some specifications and features may change prior to the actual launch. Are you looking for new accessories? Then take a look in the Amazon storefront Stop by – there you will find many products from leading suppliers, as well as from HomeKit and Co.!
Do you already know our Amazon storefront? There you will find a carefully selected range of various products for iPhone and Co. –

Enjoy browsing

.
Post contains affiliate links.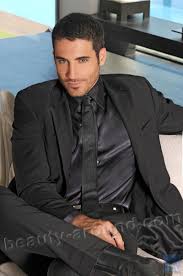 "Certified tv guru. Reader. Professional writer. Avid introvert. Extreme pop culture buff."