28.05.2021 – 13:00
Esaote SpA Corporation
Genoa, Italy, February 7 / PRNewswire /
Esaote, The leading Italian biomedical company specializing in ultrasound, custom magnetic resonance imaging and information technology for healthcare New MyLab (TM) X75 Ultrasound System.
MyLab (TM) X75 provides access to specific clinical solutions such as evaluation Microvascular, The Quantification of hepatic stiffness and analysis of left ventricular function with a zero clickTo ensure the best possible care at all times: Esaote has made it a business to create ultrasound images that are extremely clear and easy to read, To enable an accurate diagnosis in the shortest possible time And to improve the user experience in various clinical applications.
"In the world of non-invasive imaging and diagnostics, innovation plays an important roleEugenio Biglieri, Esaote's Director of Operations, says. "Especially now when health organizations are under a lot of pressureUltrasound imaging can make a very important contribution because it does not emit ionizing radiation, is fast-moving and follows a point-of-care approach that ensures accessibility.. Ease of use and increased automation are key factors that will convince users of this technology. "
MyLab (TM) X75 contains Unparalleled communication tools And the Share photosThat makes system management much easier in these difficult times of the pandemic and enables innovative models to be implemented.
"When developing MyLab (TM) X75, we paid special attention to our customers and built on our consolidated expertiseSajt Giovanni Altobelli, Global Marketing Product Manager,Simplification of ultrasound imaging has been our top priority: light and easy to use, comfortable and quiet, productive and environmentally friendly – the new system fully meets current clinical requirements."
The MyLab (TM) X75 will be available at Friday, May 28, 2021 In one Exclusive broadcast event On multiple platforms Foot. The event, which is part of the Esaote Explore Inside program, puts the device in Practical application Before. Notable guests such as professional alpine climber Hervé Parmasi and medical honorary take part in the event and make contributions.
About Esaote
Esaote is a leading manufacturer of biomedical devices, especially ultrasound and custom MRI and software for managing the diagnostic process. The company currently employs around 1180 people. It is headquartered in Genoa and Florence and has its own production and research units in Italy and the Netherlands. Esaote is active in 100 countries around the world. www.esaote.com
picture – https://mma.prnewswire.com/media/1519681/Esaote_MyLabX75.jpg
Logo – http://mma.prnewswire.com/media/557501/ESAOTE_Logo.jpg
Inform me:
Mariangela Delibian
Head of Communications and External Relations Esaote
Esaote Group
[email protected]
Tel .: + 39 010 6547249
Mob: +39 3351289783. Fede Gardella
press office
Phone: +393358308666
[email protected]
Original content by: Esaote SpA, transmitted via news aktuell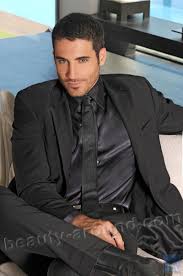 "Certified tv guru. Reader. Professional writer. Avid introvert. Extreme pop culture buff."