German companies are multiplying globalization, using adaptive techniques and planning for medium-term ownership change JP Morgan The survey.
JP Morgan surveyed 238 mid-sized German company executives and found that nearly 60% believe the global and German economy are heading in a positive direction over the next year. This optimism is fueled by three-quarters of respondents who said they expect higher sales / revenue and profits in the next year.
While many executives are optimistic about the future, they face the realities of an unforeseen operating environment. According to the survey, the most important challenges are:
COVID-19: Many of the challenges that executives face are still directly related to COVID-19. 37% of companies say changing consumer habits due to the Coronavirus is their biggest challenge.

Supply Chain: After executives search for new clients, accessing suppliers and materials is another challenge that executives relate to in their international operations. 62% of executives say the pandemic has exacerbated supply chain problems, and 28% say Brexit has exacerbated supply chains as well.

Internet reliability: More than a quarter (26%) of executives surveyed said technology upgrades should remain relevant as one of the top three business challenges. The lack of high-speed internet is an age-old problem that has become increasingly apparent over the past year – nearly half of CEOs (46%) want the federal government to focus on improving access over the next year.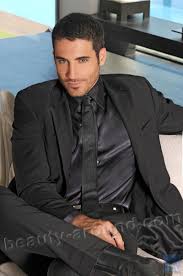 "Certified tv guru. Reader. Professional writer. Avid introvert. Extreme pop culture buff."