The latest VR headset "Meta Quest Pro", which was released at the end of October last year, is equipped with a "track keyboard" function that displays a physical keyboard in a virtual space. With this, keyboard operation in Meta Quest Pro becomes more comfortable. We will tell you how to use Apple's "Magic Keyboard", familiar to Mac users, as a track keyboard and how to use it.
If you use Meta Quest Pro's trackpad keyboard function, you can use Apple's Magic Keyboard when entering characters in the virtual space.
The main writing problem in VR
When you hear a VR headset (Virtual Reality Glasses), you may think it is a gaming and entertainment device, but the "Meta Quest Pro" released by Meta (formerly Facebook) is the latest VR headset that assumes "business use". group.
In other words, unlike the traditional "Meta Quest 2", it was developed as a "new device for work", showing its strength in meetings, collaborative work, creative work, etc. with VR and MR.
What is indispensable is the presence of a keyboard to enter characters in the same way as on a computer. Meta Quest Pro is equipped with a software keyboard, and you can enter characters in the virtual space by operating with a dedicated controller or hand gestures.
However, when I actually tried it, I found it very difficult to use because it's not a physical keyboard that you press your fingers on to type.
Also, since Meta Quest Pro can connect various devices with Bluetooth, it is possible to connect a Bluetooth keyboard and enter characters, but there is a problem that if you wear VR glasses, your vision will be covered and you will not be able to do it.
What I want to use there is the Tracer Keyboard installed in Meta Quest Pro. With this function, the keyboard tracked by the camera installed in the VR glasses is displayed in the virtual space and can be used with the same feeling as the physical keyboard.
Although the corresponding keyboard is limited to some, Apple's "Magic Keyboard" (with numeric keypad / without numeric keypad / with Touch ID and numeric keypad) can also be used.
As a Mac user, it is very attractive to be able to use the familiar Apple keyboard.
Currently, only English (US) keyboard is supported (even if you connect magic keyboard with Japanese layout, English layout keyboard is displayed in the default space), but still, it must be dedicated console and you will be able to perform typing Operations more comfortably than hand gestures.
I usually use a MacBook Air (M2, 2022) with a Japanese layout keyboard, but I bought a Magic Keyboard with an English layout specifically for the Meta Quest Pro.
Pointing the dedicated controller to the software keyboard and pulling the trigger to enter the key is not a comfortable user interface.The operation with hand gestures is also not very convenient
Track keyboard function detects the physical keyboard with the camera installed in Meta Quest Pro and reproduces it in a realistic form in virtual space. Since your hands are also mirrored, you can operate the keys while looking at your hands.
Build a remote desktop in VR
If keyboard operation becomes comfortable with Magic Keyboard, searching will be much easier by entering characters in the Meta Quest Pro app's library and exploring.
Although the layout of some decorative keys of the English-layout Magic Keyboard is different, basic character input can be done as before, so the character input speed is orders of magnitude higher than that of software keyboards and dedicated controllers.
Gradually, I started thinking, "Isn't it possible to do different tasks with a Mac in a virtual space?" And I decided to give it a try.
Meta Quest Pro is a virtual meeting room application provided by Meta"Horizon Workrooms (Beta)PC connectivity applicationRemote Desktop Meta QuestIt is possible to display and play the screen of a computer such as a Mac in the virtual space.
To adjust the settings, first, from the Meta Quest Pro home, go to[Search apps]and select "Horizon Workrooms (Beta)and install it on Meta Quest Pro. Then from the official Meta websiteRemote Desktop Meta Questand install it on your Mac (each app is free).
Settings are now complete. Then with Meta Quest ProHorizon workroomsWhen you open and log in, your office will appear in the virtual space in front of you.
And on the Mac sideRemote Desktop Meta QuestOn, click the button[الكمبيوتر]on the desktop in the virtual space to display your Mac's screen.
With this, you can operate your Mac with a mouse or trackpad in a virtual space just as you normally use your Mac, and you can run different applications to take notes, create documents, and perform other writing tasks with Magic Keyboard. done with
Of course, it's still easier to use a Mac in the real world, but if you can do that much right now, using a Mac in the VR space while wearing a VR headset will become commonplace in the near future. It may become popular in the near future.
Remote Desktop Meta QuestWhen displaying a Mac screen with , you can use up to 3 multiple monitors, so even if you don't already have multiple monitors, you can easily create a multi-monitor environment in the virtual space.
Search keywords can also be entered quickly using the trackpad. It is not related to software and hardware keyboards
After installing each app, on the Mac sideRemote Desktop Meta Questwith theHorizon workroomsWhen you are logged in, you can see your office. Click the Computer button to display your Mac's screen
This way, the Mac screen is displayed in the virtual space, and characters can be entered using the Magic Keyboard that is designated as the trackpad.Horizon workroomsAndRemote Desktop Meta QuestWith the combination, you can achieve a multi-screen environment of up to 3 screens.
Horizon workroomsyou can share the whiteboard with other members in a virtual space and use Magic Keyboard for meetings and collaborative work.
The latest software is expected to have new features
In order to comfortably use Meta Quest Pro like this, it is necessary to use the keyboard function for tracking.
As another keyboard besides the Magic Keyboard, Logitech keyboards are supported (Logitech K830, Logitech K375s, etc.), but they are also English-layout keyboards, so if you're a Mac user, you should use the familiar Magic Keyboard. You often find it easy.
Not only Meta Quest Pro, but also Meta Quest 2 can use Magic Keyboad as a trackpad keyboard,Horizon workroomsAndRemote Desktop Meta QuestYou can also enjoy it, so if you only use it for virtual reality games or to watch content, please try to use it.
According to the Meta, the latest software update to be released soon will introduce the "Direct Touch" functionality on a beta basis, and it will be possible to enter the software keyboard using your fingers.
At the time of writing the manuscript, it has not been released yet, so I can't try it, but I feel that it is more appropriate to use the keyboard function for tracing, especially for those who are used to physical keyboards.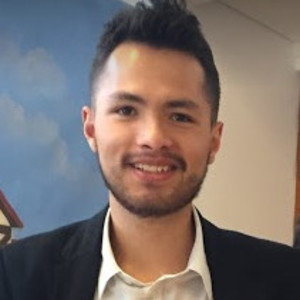 "Travel maven. Beer expert. Subtly charming alcohol fan. Internet junkie. Avid bacon scholar."