Amidst the flood of power plants at IFA 2023, a small startup company is about to revolutionize our daily lives in a different way. Ambient Photonics has introduced its high-efficiency, low-light solar photovoltaic cell, which not only provides nearly three times the efficiency of current in-house amorphous silicon (a-Si) cells, but also represents the first step towards the potential elimination of single-use batteries. In the future. How does this work?
Solar-powered gadgets aren't new: we're all familiar with solar-powered calculators – and more recently, Logitech and Samsung launched solar-powered devices: a wireless keyboard and a TV remote.
New LLI photocell (indoor low light) However, he has the potential to push things further. Efficient enough to power devices with ambient light, it eliminates the need for not only disposable batteries but also rechargeable lithium batteries.
The company claims – and showed this with a number of prototypes at IFA 2023 – that its LLI technology is three times more efficient at harnessing light indoors than conventional a-Si solar cells. As a result, a relatively small (and also invisible) space on devices is enough to power them.
This week, Ambient Photonics announced a partnership with Taiwanese company Chicony To develop a battery-free wireless keyboard using LLI technology. Since there is no battery compartment, this keyboard is also slimmer than many other keyboards.
Instead of batteries, for example, the devices also use supercapacitors to store a small amount of energy, for example. B. In the absence of ambient light. Somehow, you still want to be able to turn on the TV in the dark. LLI technology works with the full range of ambient lighting – even single candlelight, through to traditional lighting such as LED, halogen, incandescent and fluorescent lamps.
Ambient Photonics does not manufacture consumer devices, only solar cell technology. As such, the company has not been able to say when its technology will hit store shelves. However, Chicony's partnership announcement mentioned that the Taiwanese company is expected to release the LLI-enabled keyboard in early 2024.
Before the keyboard was announced, Ambient Photonics owned the keyboard Eterna platform from UEI Equipped with reference designs for Bluetooth remote controls for Android TVs, it also offers power-hungry features like backlighting and voice control.
In addition to remote controls and keyboards, the California startup also sees its technology used in Internet of Things devices such as product labels in retail stores. And who knows what new product categories will be possible with this technology, given the possibilities offered by low-power wireless protocols? I'm also thinking, for example, of smart home sensors like window and door contacts, temperature sensors, and more.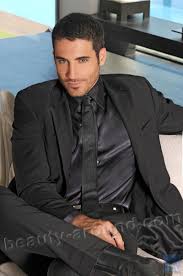 "Certified tv guru. Reader. Professional writer. Avid introvert. Extreme pop culture buff."