However, the quality and quantity of the cooperation network is a challenge for the financial institutions involved, as well as for sellers and buyers. Those who have a large and active network at their disposal increase the probability of a successful transaction. The good news is that digitization has produced technology-driven product solutions that are fundamentally changing mergers and acquisitions.
Unlike before, SF is no longer only for the medium and large corporate sector, but it is now also possible for transactions smaller than the small business sector thanks to technological solutions. This makes it easier for banks, factoring, factoring and mezzanine lenders to identify appropriate transactions that meet their financing criteria and increase their deal flow. Moreover, completely new financing options are opening up for banks. In order to achieve more overall efficiency in determining appropriate transactions, financial institutions should consider the following aspects:
Use the advantages of closed platform solutions: New technology solutions improve and streamline matching and communication between sellers/M&A advisors and buyers, as well as advisory and finance teams. As a result, the company's acquisitions and sales can be carried out more quickly and efficiently.
Outsourcing analysis of target companies: Instead of going into active sales themselves, financiers should think about how they can generate more business with a little extra effort. In order to improve deal flow, banks must rely on a strong partner network that helps them focus on their core business. Data-driven technical solutions create significant added value here. In the context of mergers and acquisitions, for example, a digital provider can undertake target analysis and pre-selection based on annual financial statements, BWA and target company planning. On the basis of this information, a financing application will then be submitted to a potential investor. An internal database is maintained to ensure that banks and providers of leasing, factoring and mezzanine services see only the offers that interest them. Each funder has an individual profile that provides information about the deals they usually fund.
Retain full control of financing: By working with a partner who specializes in M&A transactions, traditional financiers also have the opportunity to make their financing offer early in the sale process, even with small deals. Basically, they should pay attention to the role played by the digital solution. For example, if it has an intermediary function, it collects all non-binding financing offers that are made available to potential buyers along with an information memorandum. The investor alone decides whether to fund the deal in the end. It retains the sovereignty of the process and, unlike other service providers, only pays a commission to the brokerage platform if the transaction is successful.
Working with Stapled Finance's digital M&A providers provides banks, leasing, factoring and mezzanine providers the opportunity to augment their deal flow without much effort. Because thanks to technology-based solutions, the process side has been improved, for example in the field of networking and matching between the M&A parties involved. Therefore, they are the central key to optimal goal setting.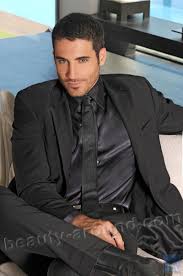 "Certified tv guru. Reader. Professional writer. Avid introvert. Extreme pop culture buff."