More efficiency with stable and outdoor wireless Wi-Fi
Wireless technology for shipping ports and train stations
Written by Bernard Lack
Buckeye Mountain has integrated fixed and outdoor Wi-Fi wireless technology from Cambium Networks into its ubiquitous connectivity solutions. As ports and railway stations face supply chain problems, the reliability of the connection is critical.
Buckeye Mountain, an American systems integrator of communications solutions for the railroad and multimedia industries, says its rapidly deploying solutions provide a stable, managed wireless infrastructure that powers a major terminal operating system for tablets, devices, vehicle-mounted terminals, and Internet of Things (IoT) devices, including Sensor and video surveillance cameras.
The company reported that officials at a seaport facility found cellular service not working properly in an environment where metal containers are constantly moved and stacked. After using Rapid Deploy with Wi-Fi technology and a stable wireless network, a stable connection and higher data throughput were achieved. The service is currently being expanded to four more ports. Two container ships will also be equipped with the system in order to improve efficiency at the main port.
Rapid Deploy solutions use integrated Cambium Networks technology and solar panels for energy. This will eliminate the cost and time of operating power lines and network connectivity, as well as the need to erect tall towers. It also enables a reliable and high-speed connection.
With stable wireless Wi-Fi technology, Buckeye Mountain can quickly deploy the connection without spending thousands of dollars on time-consuming fiber-optic construction. For infrastructure, Cambium Networks' cnWave 60 GHz fixed wireless technology can significantly reduce the cost of providing multi-gigabit services compared to fiber. "When we installed the cnWave 60 GHz fixed wireless infrastructure in San Juan, we achieved a transfer rate of 960 Mbps at the V1000 node," said Steve Hill, director of wireless engineering at Buckeye Mountain. To access external Wi-Fi, use Rapid Deploy e502-Directional-802.11ac Wi-Fi access points that support 256-client mapping.
(No.: 48095410)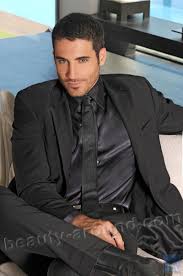 "Certified tv guru. Reader. Professional writer. Avid introvert. Extreme pop culture buff."