Interview with a reactor safety researcher
More and more countries rely on nuclear energy, while the phasing out of nuclear weapons in Germany is a sure thing. The debate over Russian energy sources does not change that, says reactor safety researcher Walter Trohm of the Karlsruhe Institute of Technology. In the RND interview he talked about national sensitivities, small nuclear power plants and the future of nuclear power in Europe.
Mr. Trom, Germany has decided to phase out nuclear power. However, more and more countries around the world, such as France, are increasingly dependent on nuclear energy. How are there such different classifications?
Read more after the announcement
Read more after the announcement
I think there are different sensitivities. The nuclear disaster in Fukushima in 2011 caused severe panic in Germany. As a result, it was decided to exit as well, although contracts have just been extended. In France, this is discussed more neutrally. In addition, France has a different self-confidence. France does not want to be too dependent on other countries, but we get our oil from Saudi Arabia and our gas from Russia. We are used to being dependent on others and yet we have never had the aspiration to be energy self-sufficient. Of course, this also has an impact on energy policy and therefore also on dealing with nuclear energy.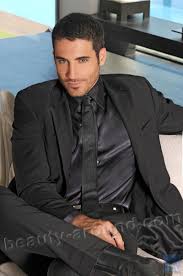 "Certified tv guru. Reader. Professional writer. Avid introvert. Extreme pop culture buff."