Unexplained phenomena and their implications for national security
The National Security, Borders, and Foreign Affairs Subcommittee is holding a hearing entitled "Unidentified Anomalies: Implications for National Security, Public Safety, and Government Transparency" on July 26. The hearing will address initial reports of unknown anomalies (UAP) and assess the transparency and accountability of the US government regarding potential threats posed by CAPs to the national security of the United States.
The Pentagon and the truth behind UAPs
"Pentagon and Washington bureaucrats have hidden this information for decades, and we're finally going to shed some light on it." We bring reliable witnesses who can testify publicly because the American people deserve the truth. "We're tired of cover-ups," Representative Tim Burchett said.
Office role Resolve all abnormal ranges
In 2022, by order of Congress, the Department of Defense created the All Area Resolution Office (AARO) to investigate reports of UAPs. The United States government spends millions of dollars investigating UAPs but refuses to open up with the American people as it continues to declassify some videos and studies about various UAP incidents.
Demand transparency and accountability
"The status quo on the part of the United States government has been to keep the American public in the dark about UAP information, not to answer whistleblower questions, ignore American concerns about potential UAP threats to our national security and public safety, and resort to excessive and unnecessary profiling. If the past few months have taught me anything, it is that this is an issue that Americans care about. It also affects the transparency and accountability that our government must provide to the people it serves. I look forward to bringing this issue to light," Rep. Anna Paulina Luna said.
Witnesses and their role
The session will be open to the public and the press and will be available online Censorship.house.gov live feed. Witnesses included Ryan Graves, executive director of Americans for Safe Space, former Commander David Fravor of the US Navy's Black Ass squadron, and David Grosch, former representative of the National Reconnaissance Officer on the Department of Defense's Unidentified Anomalous Phenomena Task Force.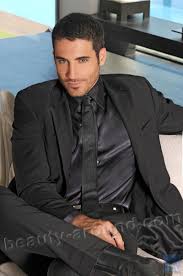 "Certified tv guru. Reader. Professional writer. Avid introvert. Extreme pop culture buff."