The new PowerColor factory certainly has the charm of a somewhat unfamiliar test environment, because the only production line installed so far looks more like a small chain and test run area. So basically, Maggi's cooking studio is highly qualified for graphics cards, only with PowerColor out of the box and colored pixels instead of bouillon cubes. It is more like a playing field and test track to explore the best methods and test the latest equipment. This is not (yet) normal mass production. However, you can learn and marvel a lot if you classify adverbs correctly.
PowerColor is a well-known manufacturer of graphics cards and a brand that is popular with gamers and PC enthusiasts, also due to its relatively low prices. The company has made a name for itself in particular with its AMD Radeon graphics cards, sold under several distinct sub-brands such as Red Devil, Hellhound, and Fighter. But PowerColor's portfolio is broader than one might initially think. In addition to graphics cards for gaming PCs and MXMs (graphics cards for laptops), the company also produces FPGA cards, motherboards, cases for external graphics cards, video signal controllers, Thunderbolt and USB docks, and M.2 NVMe SSD docks. However, not all of these products are sold exclusively under the PowerColor brand. TUL, the parent company of PowerColor, also operates other brands and engages in ODM/OEM activities. The new facility has a production capacity of 2,400 PCBA (PCB assemblies) per day and the capacity to manufacture up to 1,440 high-end graphics cards such as the RX 6900 or 7900 XTX.
The manufacturing process at this facility is complex and multi-layered, with a high degree of quality control at every stage. This begins with quality testing of the various electronic and non-electronic components that make up the graphics card. Components are placed on printed circuit boards on an assembly line. In final production, finished boards are attached to non-electronic components (such as heat sinks and backboards) before being packaged.
The first step on the assembly line is the careful application of solder paste to all of the solder joints on the circuit board. Then the components are placed on printed circuit boards. The smallest SMDs are placed first, followed by medium-sized components (such as large capacitors, inductors, connectors, etc.) and finally the largest components, which are fed to the device in the trays (such as a GPU ASIC). After assembly, the board goes through a convection reflow oven where certain areas of the board are exposed to certain temperatures. This causes the solder to melt and cool, which will solder the component to the PCB. The circuit board is then inspected with an x-ray scanner to ensure that all components are soldered properly.
However, I have cut back these videos and some sections or left them out entirely. We've written extensively about these processes many times, so I've chosen only the parts that are relevant to the current problem of our manufacturing problems. But before we're even allowed to start actual production, we all have a blast. Of course only after we wear cute full body skins. Hair net included (how silly to me). So let's get into the videos together at this point.
After the air shower, I just jump forward to the terminal where the Radeon RX 7900XTX backplate is bolted to the circuit board from above. Because this is exactly what interests us most regarding the previous articles. All videos are in original audio, as I deliberately refrained from post audio commentary.
And now it gets really interesting, because PowerColor has tried different ways of applying and also obviously not pasting. The present method is practical because it avoids excessively thick monolithic layers. A compromise between surface distance and mask thickness (= post layer thickness) results in a sufficiently homogeneous thin film between the GPU and the heat sink under the contact pressure of the cooler.
On the next page we will also learn firsthand how the cards affected by the hotspot issue should and could be supported, because some aspects were not known at all. This is new and exclusive today. So please keep reading!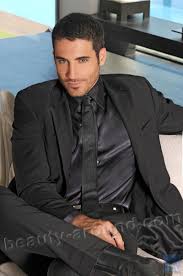 "Certified tv guru. Reader. Professional writer. Avid introvert. Extreme pop culture buff."