The strength of video conferencing comes from advances in wireless communication technologies. This is what now helps manage and maintain effective communications in business environments and increasingly encourages face-to-face interactions in real time, anytime and anywhere.
Being accessible via an internet connection, among other qualities, video conferencing has become one of the main tools for facilitating remote communication and represents a window of opportunity in the collaborative environment for companies of all sizes and all sectors.
The range of possibilities is very wide, whether it is organizing training courses, events, interviews, or video conference With team members who are not on the premises of the company, as well as with customers or suppliers, where they allow to transcend geographical boundaries, whether at the local, regional or even international level.
increasing of demands
In fact, according to Statista dataThe increase in the use of teleconferencing and digital meeting apps has continued unabated, particularly in the wake of the pandemic, with record number of users and billed revenue. It is expected that as hybrid business models based on technology are fully implemented, the trend will continue with platforms and applications that have grown in popularity.
In the face of this development, it is imperative that the video conferencing rooms have the best equipment, as well as the ISP that guarantees high quality and flawless service for transmission of video, audio or documents.
Many advantages
The advantage of this system is that thanks to video conferencing, users can pay attention to each other and get the same quality of response as if they were face to face in the same space; The gestures are the same and the quality of the presentations is highlighted, as there is a direct exchange of ideas.
Through video conferencing, managers can engage with employees in a more personal way, which fosters better relationships within the organization and helps comply with company quality policies. In addition, it is a powerful tool for building capacity of organizations by collaborating with experts from all over the world, training company employees and exchanging ideas and information, thus optimizing resources in time, money and space.
Video conferencing can be held in large rooms, small rooms, and even rooms that act as home offices. It is ideal for maintaining cohesion between the business team, partners, directors and managers, reducing costs in terms of travel and hotels, Travel expenses And unproductive time that can generate stress for individuals.
Video conferencing is growing in power and brings about the best transformations in the business, so all IT department managers are advised to promote the use of this tool according to the business needs in order to "get the truth, honesty and effective communication from all over the world.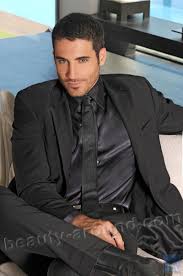 "Certified tv guru. Reader. Professional writer. Avid introvert. Extreme pop culture buff."