The electronic multipack mask writer is a very complex product from which so-called image masks can be produced. These optical images are necessary to make a computer chip.
Image masks are 150 x 150 mm in size. These are quartz glass panels and you can mount these masks with our machines," explains Christoph Klein, COO of IMS Nanofabrications. "The image mask is therefore a master stencil that is produced with our machines and then used to produce computer chips."
Up to 100 different image masks are required for a single slide. They all contain different structures that are shrunk four times and projected onto a sheet of silicon – the so-called wafer. "Chips are getting bigger and bigger to accommodate more computer chips on a single chip. At the same time, the structures on computer chips are getting smaller and smaller, says Klein.
What makes Brunn am Gebirge unique in the world is the technology used. While companies around the world use a single electron beam to write a mask for images, IMS Nanofabrication uses a large number of beams. This also explains the term multipack mask writer.
More than 262,000 e-packets
The principle behind this technique can be explained as follows: a large, thick electron beam hits a plate inside the mask starter that can be imagined as a sieve. This splits the electron beam into over 262,000 individual beams, which are then used to produce the photomask. According to IMS Nanofabrication, the entire mask can be structured in just ten hours, while the competition needs about 55 hours for the same process. In addition, smaller structures can also be implemented in this way.
IMS Nanofabrication clients are the world's leading chip manufacturers. According to Chief Financial Officer Karin Schuster, demand for hardware from Lower Austria has doubled this year alone. After all, there will be years of research behind the technology. "On the one hand, we have patent protection for the technology that was developed here in Austria. On the other hand, it's a very complex device where you can't just say you go to the garage and set it up again. A lot of the technical knowledge that's available on-site is required," he says Schuster.
New clean room with an area of ​​2000 square meters
In order to be able to meet the huge demand, IMS Nanofabrication is currently expanding significantly. In addition to a new office building, a fully automated warehouse was recently added. "Our current project is to expand the clean room. Here we will triple the clean room capacity and are currently building an additional 2,000 square meters of clean room on site in Brunn am Gebirge," explains the Finance Director.
"Im Fokus": IMS nanofabrication
There has been a shortage of computer chips around the world for months. One of the companies that produces something unique in this field is IMS Nanofabrication in Brunn am Gebirge.
At the same time, the company is looking for skilled workers. There are currently 50 vacancies related to electronics and mechanics as well as management. If global demand for computer chips continues to rise, IMS Nanofabrication should also continue to benefit.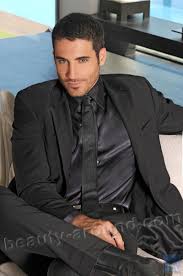 "Certified tv guru. Reader. Professional writer. Avid introvert. Extreme pop culture buff."