More than 40 years after its establishment, the Tryba brand has continued to evolve and grow. And so the brand has just invested in its production facilities, located in the historic Gundershoffen factory, in order to stay on the cutting edge of technology and thus meet the expectations of its customers more effectively.
TRYBA

The first network in France for home renovation
The first network in France for the sale and installation of high-end carpentry including windows, doors, shutters, garage doors, accessories and glass, tailored to private clients.
More safety, performance, versatility and efficient logistics
First of all, two new innovative machines with the latest technology have just joined the historic Tryba factory in Gundershoffen, in Alsace.
The first, intended for glass engraving, allows the production of a variety of geometric patterns, including the most complex, on glass. In record time and without errors thanks to digital controls.
The second is the glass cutting machine, which is also digitally controlled, and allows a variety of cutting to be performed in very short times: it cuts cuts from 45 minutes to less than a minute on average.
The French joinery manufacturer also integrates a new innovative double and triple glazing process to ensure perfect sealing and the best durability of this insulating glass.
Finally, production processes are now controlled by an innovative and robust IT system that enables the entire plant to gain logistical efficiency.
Do you want to become a carpentry trader with a long-standing French factory that continues to invest in its production facilities to meet its customers' expectations of greater performance and efficiency? Go to the Tryba brand page to learn more.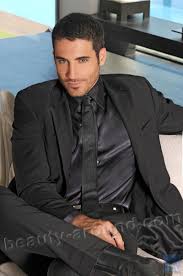 "Certified tv guru. Reader. Professional writer. Avid introvert. Extreme pop culture buff."