In the row over gross human rights violations, the US government is already boycotting the Olympic Games in China. Washington now imposes sanctions on research.
The United States imposes sanctions on institutions and companies in China for human rights violations and threats to national security. The actions are directed against the Academy of Military Medical Sciences and some of its research institutes, as well as other companies that are active in biotechnology and surveillance, the US Department of Commerce announced.
Commerce Secretary Gina M. a permit. The US government could not allow US goods, technology, and software to be used for purposes contrary to the national security of the United States.
The US government is boycotting the Olympic Games in China
Institutions and companies are placed on the sanctions list – their business relations with US partners will be subject to strict controls in the future. The United States recently imposed human rights abuses against Uyghurs in China Sanctions against former and current government officials in Xinjiang. They also announced a diplomatic boycott of the Olympic Games in China due to the repression of Muslim Uyghurs and other human rights abuses.
The Commerce Department also said it was taking action against companies in Georgia, Malaysia and Turkey that were diverting or trying to divert US goods to Iranian military programmes. "The United States will continue to vigorously oppose China and Iran's efforts to transform tools that can flourish humanity into tools that threaten global security and stability," Raimondo added.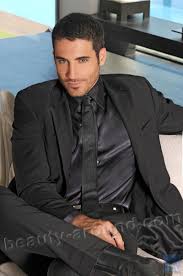 "Certified tv guru. Reader. Professional writer. Avid introvert. Extreme pop culture buff."